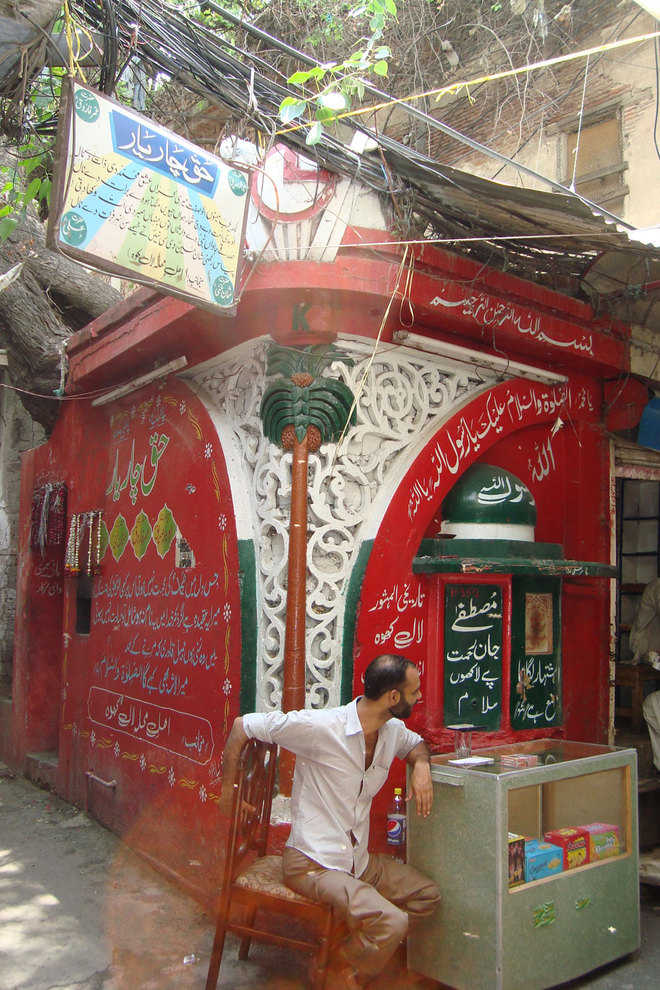 Vishav Bharti
Tribune News Service
Chandigarh, June 13
A historical gurdwara in Lahore has been turned into a Muslim shrine, according to a recent article by Islamabad-based anthropologist Haroon Khalid. Gurdwara 'Lal Khoohi' (well of blood), built at the spot where Guru Arjan Dev was kept in confinement, has now become 'Haq Char Yaar'.
Khalid, known for documenting the historical and cultural heritage of Pakistan, said this was yet another instance of a place of worship belonging to a minority community being appropriated by the dominant Muslim population.
(Follow The Tribune on Facebook and Twitter @thetribunechd)
Khalid, who has written books on Pakistan's minorities, said the fifth Sikh Guru was also tortured at this place. "The story goes that this site housed the haveli (mansion) of Chandu Shah, the diwan of Mughal Emperor Jahangir, who had developed hatred for the Guru after he rejected the marriage proposal of Chandu Shah's daughter with the Guru's son, Hargobind," he said.
As per Khalid, "The Guru is believed to have spent his last days here, drinking from the well. That's how it came to be called 'Lal Khoohi'."
Prof JS Grewal, a chronicler of Sikh history and former director of the Indian Institute of Advanced Study, Shimla, confirmed that the reference to the fifth Guru's confinement at Chandu Shah's haveli was found in Sikh texts.
Lahore-based Majid Sheikh, a journalist and a writer who has extensively written on Lahore's history and is now doing PhD on 'Ancient history of Punjab' at Cambridge University, said, "This place has nothing to do with Islam. There seems to be no limit to our ignorance."
The gurdwara was initially very small, but Sikhs purchased the adjoining houses and built a bigger building. In 1927, the Shiromani Gurdwara Parbandhak Committee (SGPC) took charge of it.
Talking to The Tribune, Haroon said most of the places of worship belonging to the minorities in Pakistan were in a bad condition. Most of them have been taken over by Partition refugees and transformed into houses. "Over the years, these buildings have lost their architectural heritage. However, there are a handful of gurdwaras and temples that the Pakistan Government looks after. These are the places which Sikh and Hindu pilgrims are allowed to visit," he said.
Top News
Addressing a press conference ahead of Navy Day, he says the...
The move will allow more than 200,000 workers who have famil...
BSF jawans hear buzzing sound of a Pakistani drone at midnig...
Mishap occurs because of dense fog
The authorities suspend the accused and initiate an inquiry ...