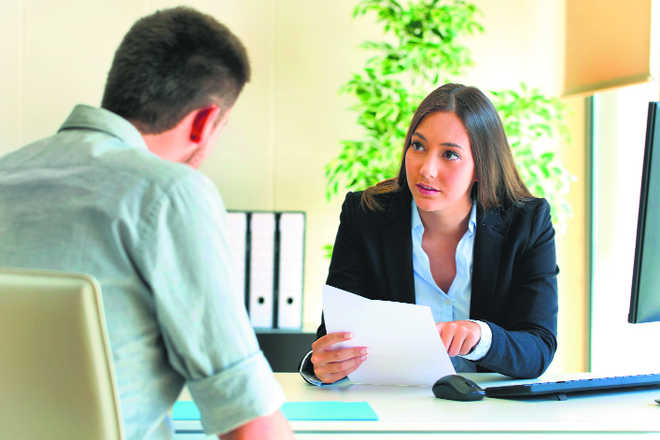 Shaun Star
Sports has evolved as one of the fastest-growing revenue generators with billions of dollars involved in broadcasting rights, merchandising, salaries and contracts. As a result, many allied professions have witnessed increase in demand for qualified manpower, sports law, being one such stream. Qualified lawyers, who are also passionate about sports, can now make a flourishing career in sports law.
What is sports law?
It is the legal framework that governs amateur and professional sports. Sports lawyers must have a strong understanding of all areas of law since the business of sports touches on a range of legal issues. Indeed, sports law overlaps substantially with labour law, contract law, competition law, intellectual property law, criminal law, constitutional law and tort law, among others.
The most significant case study in the Indian context is the Indian Premier League (IPL). The IPL has recently completed its tenth season. It boasts of more than one billion fans. In light of this huge a following, the expenditure on sponsorship, TV and digital media rights for the IPL runs into billions of dollars. Sports lawyers play a significant role in the structuring of these record-breaking transactions.
The Board of Cricket Control in India has also had its share of legal disputes and scandals, both on and off the field, in recent times. Cases of match-fixing and corruption allegations made headlines and are still impending in the Supreme Court.
Sports law is not just confined to cricket. Dozens of leagues, be it of kabaddi, badminton and football have sprouted up in India. Establishment of these leagues, drafting of contracts and codes of conduct and resolution of disputes, are areas where lawyers play an active role. Lawyers may also be consulted on matters such as sports betting and gaming, doping and anti-corruption, criminal liability and negligence in sports, celebrity endorsements and sponsorship agreements and intellectual property matters.
Opportunities and scope
Sports lawyers rarely restrict themselves to just sports law. A litigator who deals with sports law-related disputes will often supplement her work with corporate law or other allied services. Similarly, a law firm that specialises in sports law matters will regularly take on matters that are purely transactional or fall in the domain of corporate or commercial law. Indian sports lawyers are usually dealing with a range of legal matters.
Areas where sports lawyers may work include:
n Litigation — Representing federations, teams/franchises, broadcasters, players, governments and other stakeholders in legal disputes. In addition, lawyers may be requested to represent players who have been suspended for an anti-doping violation or other breaches of the federation's rules.
* Law firms — A number of boutique law firms provide consultations on matters pertaining to sports law. These firms often represent different stakeholders and assist in setting up leagues, advising teams and federations, preparing player agreements and other contracts, and briefing counsel if a dispute arises. Also, top-tier Indian law firms often represent some of the prominent players in the sports industry on the structuring of significant transactions (such as broadcasting and sponsorship rights) and the resolution of disputes.
* In-house — Various organisations have contributed towards the growth of sports industry in India. In-house lawyers play an important role in firms that work in sports merchandising, broadcasting, sports infrastructure, sports leagues, athlete representation, etc. While many of these organisations work with local firms, these have in-house lawyers also who handle the day-to-day legal matters of the firm.
* Academia — There are a few academicians in India who specialise in sports law and thus there is always demand for more. Western countries have seen tremendous growth in research and teaching of sports law and it is a matter of time before India follows suit.
* Governance and policy: Many policy think-tanks and private organisations have been established to advise on government policy in sports. Experts from the field suggest improvements in sports governance in India. In addition, there is always a scope to contribute to the literature and dialogue on sports policy as a consultant.
The available courses
There are several courses available in sports law and governance in India at various universities. A number of law schools in India offer elective courses on sports law. Law graduates who wish to improve their knowledge and skill-set in the area of sports law may also consider a Masters in sports law from a university abroad (there are a number of reputed institutions around the world that offer such programmes).
Qualification, skills and experience
While it is important to keep reading and learning about recent developments in the sports industry, it is imperative that aspiring sports lawyers are well versed in their fundamentals. Sports lawyers should have vast knowledge of different areas of law. As such, students should focus on building strong foundations in contract law, intellectual property, dispute resolution in law school.
Graduates should focus on gaining experience in drafting, dispute resolution and negotiation, all of which are important skill-sets for sports lawyers. Diligence and knowledge can make sports lawyers excel in their field.
The writer is assistant professor and assistant dean at JGLS
Universities offering courses in Sports Law in India and abroad
Gujarat National Law University, Gandhinagar, Gujarat.
National Law School of India University, Bengaluru.
Jindal Global Law School, Sonipat.
University of Zurich, Zürich, Switzerland.
Sheffield Hallam University, England.