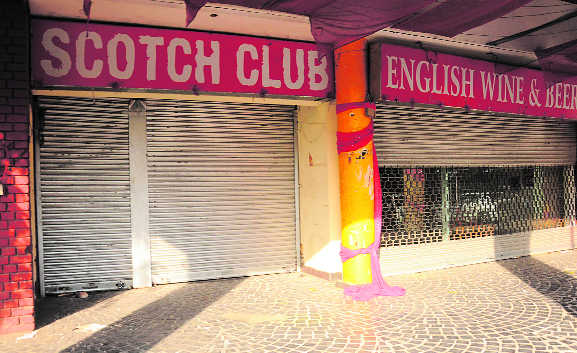 Ramkrishan Upadhyay
Tribune News Service
Chandigarh, April 13
The ban on bars in hotels and restaurants has further reduced the rates of properties in Sectors 26 and 7 on Madhya Marg as the owners are selling properties even below the collector rates of the areas.
Sources said an SCO (No. 2) in Sector 7 recently sold for approximately Rs 13 crore, which was almost three times below the collector rate (Rs 36 crore) of the area.
The collector rate is the lowest amount at which a property is registered. It is fixed by the Administration.
JD Gupta, president of the Property Consultants Association, said the recent case had once again highlighted the disparity in the market rate and the collector rates, which had been now become unrealistic.
He said due to the high collector rates, the real estate market in the city had come to a standstill and was causing a loss of revenue.
He said at present, the collector rates in many areas of the city were disproportionately higher than the actual property rates.
Jagdish Arora, a trader of Sector 7, said the rates should be fixed on the basis of the ground reality. He said because of this, property buyers were shifting to other neighboring states, which was causing a great revenue loss to the Chandigarh Administration.
Vinod Mittal, an industrialist, said a similar situation existed in the Industrial Area, where the market rates of plots were 20 per cent below the collector rates fixed by the Administration. He said because of this, not many properties were being sold in the Industrial Area, causing hardship to industrialists.
Top News
Odisha government has issued helpline 06782-262286. The rail...
At least 50 people died and 350 were injured in a three-way ...
12837 Howrah-Puri Superfast Express, 12863 Howrah-Bengaluru ...
WFI chief demanded sexual favours in lieu of supplements and...
Said agitation will be intensified by holding panchayats acr...