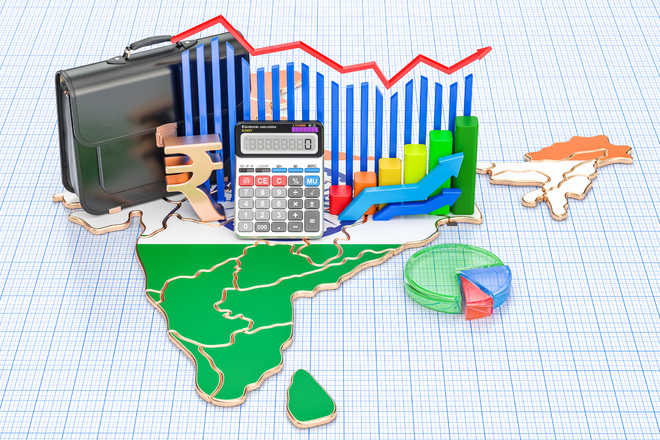 Jitin Chadha
It was indeed heartening to see the government finally focusing on the most crucial area of higher education, namely research and development or R&D in the budget presented last week. But big numbers and value statements can't draw attention away from the fact that human capital formation in the short term — the next 5-10 years — has, yet again, been overlooked.
Overlooked gaps
This is a most pressing need, because our country is adding about 4.5 million people to its workforce annually, most of whom are disturbingly under-skilled. Given the scale of this problem, if it is not alleviated in the short run, it may not take long for the much-awaited demographic dividend to transform into a dystopian spectre of youth unemployment and, largely, a demographic disaster.
The 'Study in India' initiative talks about reversing the brain drain; however, despite showing a willingness to invite greater foreign funding and expertise in other sectors, this Budget rejects the no-brainer short-run option of harnessing best-in-class higher education from across the world and making it accessible for our youth.
Models exist today wherein a top foreign institution underwrites the entire academic standards of a programme offered in India, by setting and grading all examinations and awarding its prestigious degree upon graduating. Being offered and delivered at a partnering Indian institution, such programmes create substantial employment domestically and lead to priceless and rapid transfers of curricular and pedagogical expertise.
This also makes Indian students get world-class education at a fraction of its usual cost, and prepares them to compete with the best talent in the world market. The corresponding outgo is purely financial and thus does not hurt the domestic higher education sector.
Where are the funds?
The Kothari Commission, in 1964, strongly recommended allocating 6 per cent of the GDP to education. In contrast, the 2019 Interim Budget allocated only 3.5 per cent. In higher education, public sector investment has declined from 1.14 per cent of GDP in 2006-07 to 0.71 per cent in 2016-17. And often this allocation, too, is not completely utilised. Even the Education Quality Upgradation and Inclusion Programme (EQUIP) vision document, prepared by multiple expert groups, pointed out that inadequate investment is a key challenge plaguing higher education.
Juxtaposed against this lack of spending, we have the Ministry of Human Resource Development's lofty objective of increasing the Gross Enrollment Rate (GER) in higher education from about 26 per cent at present to 40 per cent by 2024, and the National Education Policy's aim to take it to 50 per cent by 2035.
And then there are the challenge areas identified by EQUIP, which include incapacity of teachers, inability of students to achieve desired learning outcomes, lack of global standards of excellence in Indian higher education institutions, and inadequate funding for research and innovation.
Economics and constrained optimisation suggest that the government may not be able to achieve everything all at once, and by itself.
So, while our public finances focus on achieving these objectives over the longer run, why not "stand on the shoulders of giants" from around the world, who are keen to oblige, as they seek greener pastures, to achieve some of the others much sooner?
Higher education may have our government's attention, but when the long speeches end, there may be no woods to enjoy if we haven't nurtured the trees in the meantime.
— The writer is Founder & Director, Indian School of Business & Finance (ISBF)
---
Positive take
The setting up of the National Research Foundation is certainly a welcome step; one that would give the necessary thrust to research and innovation by assimilating funds which are earmarked in various union ministries. This reflects urgency on an important matter as well as points to a more focussed approach which was long overdue.
The spirit displayed in proposing to transform India into a hub for higher education is also commendable. This is supposed to take flight on the wings of a new initiative dubbed 'Study in India'.
One of the focus areas of the draft National Education Policy, released just a few weeks ago, was to raise the standards of higher education to international levels, and the allocation of Rs 400 crore to build world-class institutions in the country marks a step towards achieving this in the long run. Whether the amount would be sufficient is something worth watching out for.