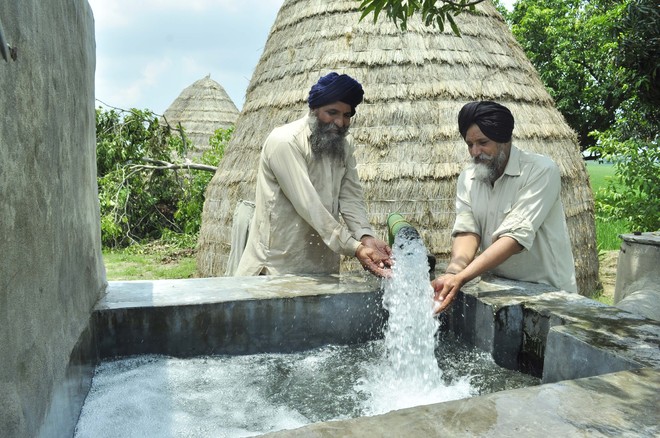 Aman Sood
Tribune News Service
Patiala, July 21
The National Green Tribunal's (NGT's) order that allowed Punjab State Power Corporation Ltd (PSPCL) to process the pending 1.25 lakh applications for electricity connections to tubewells in Punjab has added to the worries of the cash-strapped state government.
With the release of 1.10 lakh tubewell connections, the state's power subsidy bill will swell by over Rs550 crore.
Sources said the power subsidy in Punjab grew from Rs4,778 crore in 2014-15 to Rs5,484 crore in 2015-16. As per an estimate, the subsidy would rise to Rs6,000 crore. It would rise further with an increase in power rates, they stated. At present, there are 12.76 lakh tubewell connections in the state. Around 1.25 lakh connections would be added by next year. This would mean that there would be a rise of 12 to 15 per cent demand for power by the farming sector.
Free power for the farm sector is more of a political compulsion in Punjab. In February last year in the run up to the parliamentary elections, Deputy CM Sukhbir Badal had announced that all tubewell connections applied before 2007 would be released after six months.
KD Chaudhri, CMD, PSPCL, confirmed that they had sufficient power to release new connections.
The PSPCL hopes that with the start of generation at two more units of Talwandi Sabo Thermal Plant (1320MW) and two units of Goindwal Sahib plant (540MW), expected in October-November this year, and availability of coal from its mine in Jharkhand, Punjab will have surplus power even during the paddy season in future.
Farmers getting new connections would not be able to use generator sets to draw water in the absence of power, as per NGT orders. The government has also been directed to notify critical, over-exploited and safe areas with regard to the groundwater level and impose restrictions on its use within 30 days from the date of the order.