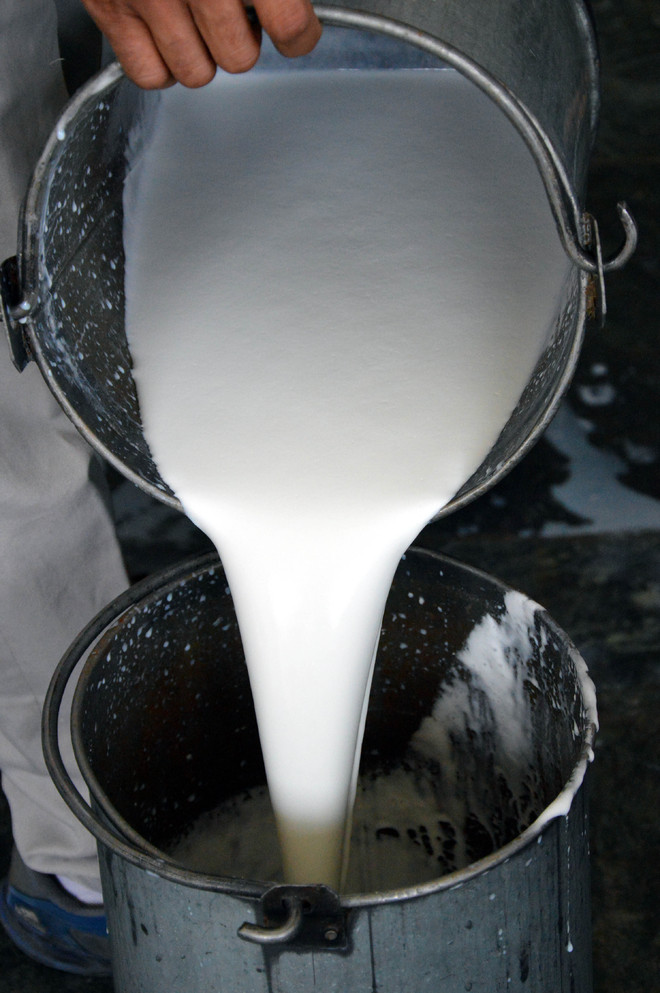 Anupam Bhagria
Tribune News Service
Ludhiana, April 3
Now, one can approach the dairy development department to get the quality of milk tested.
Dilbag Singh, deputy director, dairy development department, Ludhiana, said, "The test is done for the quantification of fat, minerals, lactose, enzymes, water and protein."
Tests for checking adulteration are also conducted. Urea, neutralisers, sugar, ammonia, formalin (drops added to increase the shelf value of milk) and caustic soda are detected.
For testing, 50 ml of milk is required. Report is given on the spot. The office receives milk samples from 9 am to noon at 598 L Model Town near Chatar Singh Park based office.
The department also collects samples of milk by holding camps in different parts of the city through a mobile laboratory.
The deputy director said last year, the department organised 62 camps and collected about 2,500 samples. Water was found in 1,400 samples.
The department starts collecting samples from April and the drive continues till Diwali.
The department create awareness about the camps through pamphlets.
Free test at Verka Milk Plant
Free testing of milk is done at Verka Milk Plant. Surjeet Singh, manager, procurement, Verka Milk Plant, Ludhiana, said,"We also conduct milk testing. For the quantification of fat, 5 ml of milk is required. For other tests, 500 ml of milk is needed. The report of the tests is given the same day."
Top News
The search operation turns into an encounter after the terro...
Police have not disclosed the identity of the deceased but s...
RJD says new alliance to oppose BJP's 'divisive agenda' | BJ...
Son says while they both did not study together, they would ...
There is currently no vaccine or treatment for the virus and...