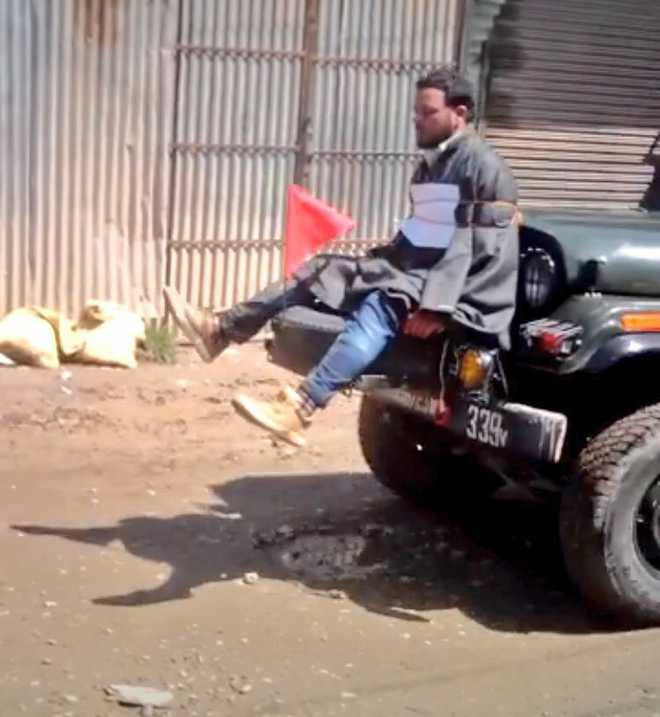 Amit Khajuria
Tribune News Service
Jammu, April 21
Pakistan has set up a number of cyber warfare centres to fuel violence, militancy and stone-throwing in the Valley with the long-time objective of defaming India over Kashmir across the world.
Highly placed sources in the Ministry of Home Affairs told The Tribune that Pakistan after declaring 2017 as the "Year of Kashmir" had intensified its cyber warfare against India over the Valley. It had been producing videos like "Sangbaz" (stone-thrower) with fiery songs and "martyrdom appeals" to target the Indian security forces and wreck its political and democratic system. Pakistan had undertaken a major exercise to make youth, some of them hired cyber warriors, to go in for anti-India propaganda.
A highly placed source in the MHA said that after seeing the crowds in Kashmir fight the police and CRPF in the wake of the killing of militant commander Burhan Wani, the ISI and Pakistan army with the clear nod of the civilian government had started such cyber warfare centres. The propaganda material gets downloaded in the social media sites of the individuals hired for the purpose, and that is used by them instantly or at a convenient time.
The restrictions on the Internet in Kashmir have not much affected the cyber warriors, who have the patronage of political groups, and are operating through highly sophisticated and undetectable devices that broadcast real and imaginary images.
It remains a mystery that who uploaded the videos showing the Army in a negative frame or the heckling of CRPF personnel in Budgam on the polling day on April 9. It is also not known who shot and uploaded the video of the "human shield" used by the Army. The video has been shot professionally as the camera deftly captures the images from the front and then moves to the top and then straight before going to the rear.
"This is highly professional work," a source said, adding that it is suspected that some hi-tech minds are involved with a large financial support.
The MHA authorities are looking into the whole affair and are trying to find out ways to get rid of the propaganda-churning machinery. They believe that something more than mobile phone cameras are at work.
"We have confirmed and reconfirmed that it is Pakistan behind the trouble. Other factors are secondary," the source told The Tribune.
Top News
No such confirmation from Interior Ministry | Protesters cal...
China is considering military bases in several nations
Probe info breach, step up security, BJP urges UT administr...