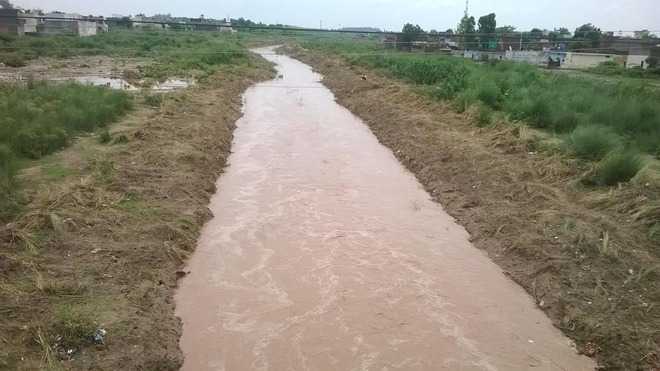 Nitish Sharma
Tribune News Service
Ambala, July 23
Residents of illegal colonies built on the Tangri river bed in Ambala Cantonment are tense, as water has started flowing in the seasonal river. They apprehend damage to their houses in case of floods.
"On Friday, some children came shouting that water started flowing in the river. We went to the terrace and noticed that water was flowing at high speed. Fortunately, as the night progressed, water level subsided," said Dilip Dhingra, who has a house on the river bed.
The illegal illegal colonies on the river bed, the size of river has squeezed and it poses danger to people residing there. More than 1,700 families reside on the river bed.
Darshan Lal, another resident, said: "The foundation of several houses has weakened because of water entering our houses over the years. The government must rehabilitate us. The majority of the residents are daily-wagers and they are not in a position of getting raising a house somewhere else." Another resident appealed to the administration to make announcements when it gets the information about the water being released in the river so that they got ample time to evacuate. Prabhjot Singh, DC, today visited the river site and directed officials to keep boats in reserve at Circuit House.