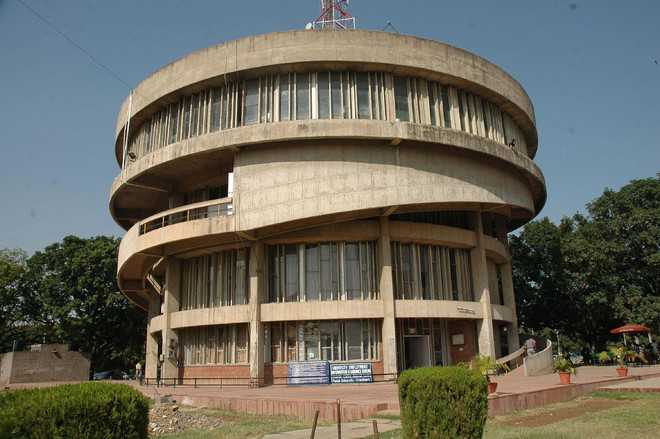 Tribune News Service
Chandigarh, November 2
Panjab University issued a show-cause notice to three students who have submitted fake medical certificate to make up for shortage of attendance. The university has given 10 days' time to all three students to respond to the notice.
As per the notice issued to the students, the university has asked them why no disciplinary action should be taken against them as per the PU calendar? Why action should not be taken as per the law of land against them by the university authorities?
Dean University Instructions, PU, Prof Dinesh Gupta, said heads of departments were asked to issue the show-cause notice to these students. Of the three students, two are from Ludhiana and one is from Chandigarh. As per the report of the department heads, one of the students, who is from Ludhiana, was not available due to which the notice was not delivered.
He said after getting response from the students, action would be taken against them.
On October 28, 2016, a report was submitted by the special committee that three students had submitted fake medical certificate, seeking exception for the shortage of attendance for which strict action was proposed by the committee.
The committee also proposed to register an FIR against the students and also issue them a show-cause notice to give explanation why no action should be taken against them for submitting fake medical certificate.
In a detail report which is submitted by a special committee to the Dean University Instructions, it was stated that the three students, of which two are from Ludhiana centre and one is from Dr HS Judge Dental Institute, Sector 25, PU Campus, submitted fake medical certificate in their respective departments to make up for the shortage of attendance.
As per the chief medical officer report, doctors in writing has given to the university that the medical certificates which were submitted by the students were not signed by them.
Top News
Jammu and Kashmir Lieutenant Governor Manoj Sinha and politi...
Cops say case cracked within three days with the arrest of a...
Indonesia football association suspends league to investigat...
Samajwadi Party patron is under treatment in Gurugram hospit...
DGP dismisses Mansa CIA Incharge, FIR registered against err...