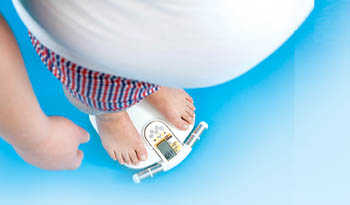 Aditi Tandon
Tribune News Service
New Delhi, July 7
Punjab is neither eating, nor living healthy. One-third of it is leading a sedentary life, two-third is obese and overweight, 41 per cent is suffering from hypertension and 87 per cent is taking more daily salt than prescribed.
These are some of the startling findings from the maiden survey of Non-Communicable Disease (NCD) risk factors in Punjab, currently battling the cancer burden.
(Follow The Tribune on Facebook; and Twitter @thetribunechd)
Funded by the National Health Mission of Health Ministry, the study is the first of its kind for any state. Conducted by PGI in Chandigarh, Government Medical Colleges of Patiala, Amritsar and Faridkot and Christian Medical College, Ludhiana, the 2014-15 study, spread over 15 months, covered every district.
Six established NCD risk factors were studied in depth — low fruit and vegetable intake, low physical activity, obesity, high blood pressure, smoking and harmful alcohol use.
The survey found 95.9 per cent of survey participants (numbering 5,127, aged 18 to 69 years) consuming less than five servings of fruits and vegetables a day and 32.5 per cent reporting less than the WHO recommended 150 minutes of activity per week.
"Around 72 per cent people said they were not engaging in vigorous activity at all," PGI's JS Thakur, principal investigator of the study, told The Tribune today. He raised an alarm over the study finding that only 1 per cent of all participants were free from all six risk factors, while 60 per cent had at least one.
"There is an urgent need to implement evidence-based interventions to lower the consequences and costs of these conditions," says the survey, published in the US-based journal PLOS (Public Library of Science).
It reveals that 41.4 per cent of Punjab's people are overweight. "Body mass index is a major benchmark for obesity. We found 28.6 per cent of participants overweight with BMI of more than 25 kg/m2, the cap WHO recommends. Around 12.8 per cent are obese with BMI above 30 kg/m2," Thakur says.
Top Stories