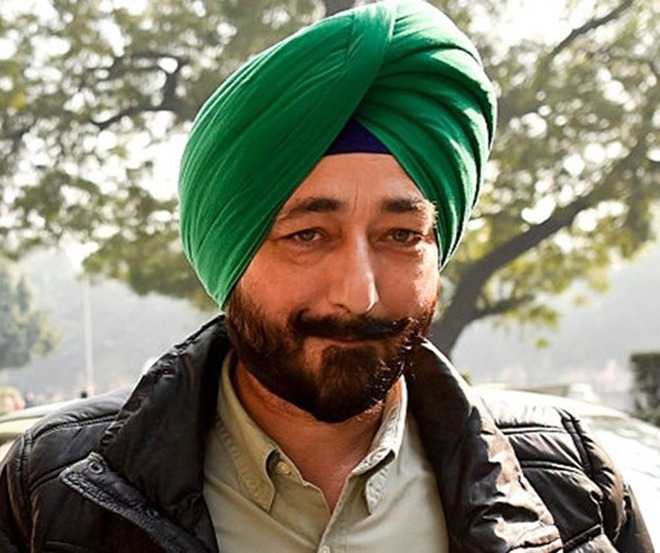 Ravi Dhaliwal
Tribune News Service
Gurdaspur, August 4
The Gurdaspur police have registered a rape case against controversial Punjab Police officer Salwinder Singh after a woman's husband filed a complaint against him through the Chief Minister's online sangat darshan.
SP Salwinder Singh was mired in a controversy after a group of terrorists kidnapped him nearly 30 hours before they attacked the Pathankot Air Force station on January 2.
(Follow The Tribune on Facebook; and Twitter @thetribunechd)
A rape case against him was registered after the Pathankot SP (Headquarters) GS Khurana, an IPS officer, conducted a probe which found him guilty. DIG (Border) Kunwar Vijay Partap Singh had received a complaint from the Director, Bureau of Investigation, before he marked the probe to Khurana.
An internal Punjab Police inquiry is also being conducted by an IG-rank officer, Gurpreet Kaur Deo, into sexual harassment charges levelled against Salwinder by a Gurdaspur-based woman police personnel.
The SP is known for his proximity to a senior SAD leader who has also been designated as halqa in-charge of a Vidhan Sabha seat in Gurdaspur district.
SSP Jagdeep Singh Hundal said a case under Section 376-C (Rape by a public servant after taking advantage of his official position) and the Prevention of Corruption Act, 1988, had been made out against Salwinder late last night at the City Police station.
The SP could face seven-year jail for the rape offence, if convicted.
The SSP added that several teams had been dispatched to arrest Salwinder. "We hope to arrest him soon. The case has been registered only after a comprehensive inquiry into the allegations levelled against him by the victim's husband," he added.
The complainant is a resident of Gurdaspur. Sources reveal that the victim's husband told the inquiry officer that Salwinder Singh was probing a criminal case registered against him following which he used to visit their house regularly.
On one such visit to their house the SP allegedly asked the victim to dole out Rs 50,000 and also asked her to develop physical relationship with him if she wanted her husband to be exonerated in the case, the complainant claimed.
Officers probing the allegations said cell phone records of both Salwinder and the victim revealed that the officer was regularly in touch with her.
The SSP said police teams had been sent to various cities the moment Salwinder was booked last night.
Top News
Earlier, the Enforcement Directorate had registered a case a...
The encounter breaks out between security forces and terrori...
Recovered drone found to be made in China
The issue was raised by Secretary of State Tony Blinken duri...
It will be PM Modi's fourth visit in the last two-and-half m...