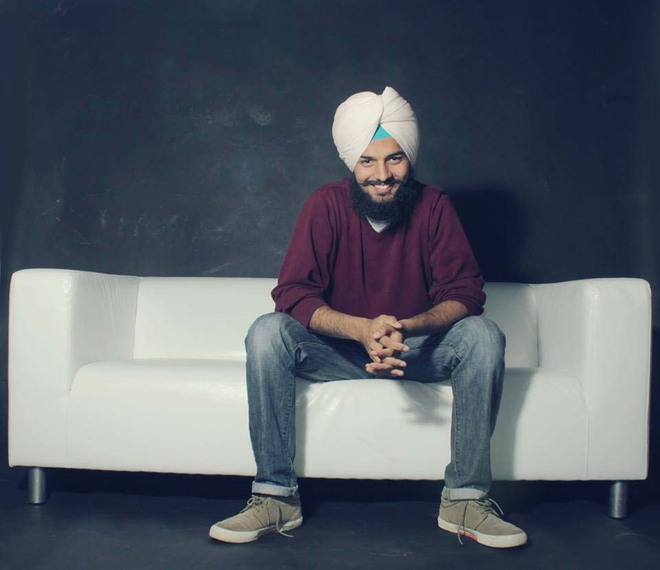 Charanjit Singh Teja
Tribune News Service
Ludhiana, July 5
Vivek Singh Pandher, a creative talent from the city, passed away at a hospital in Vancouver, Canada, after a brief illness yesterday.
Twentythree-year-old Vivek was a budding photographer, video director, a guitarist and a creative writer, who had just completed his engineering study from the University of British Colombia Vancouver (Canada).
He was well-known in Ludhiana as he was one of the artists, who introduced graffiti in the city.
Vivek along with his friends painted a few graffiti on city walls with social messages in 2012. He was spotted in some music evenings as he used to run a music band "Zonks".
Vivek also displayed his photography in an exhibition along with Ankur Patar, a digital artist.
His friends know him as a committed artist.
"He was too creative and a natural artist. He was a nature lover and conscious for environment. He belonged to a well-off family, but he used only bicycle to move in city. Vivek never flaunted his upbringing and did everything from the core of heart," said Harp Farmer, videographer, Vivek's friend.
"He had a vision about life. He did several projects of videography and photography but never for money. He wanted to preserve the heritage and culture of Punjab. He initiated 'Punjabi Poetica' visual project and recorded several famous poets of Punjabi. He was a different personality, who used to write letters to his friends in this era of technology," said Harnavbir Singh, a well-known wedding photographer.
Vivek did sill photography with some Punjabi movies and assisted a renowned film maker recently in Canada.
Vivek's father Jaswant Singh Zafar is a renowned poet and prose writer.
Mann Singh Toor, an artist said: "We have lost a talented young man. He was an amazing photographer. It is a shock for the literary and the art lovers of the city."
Top Stories