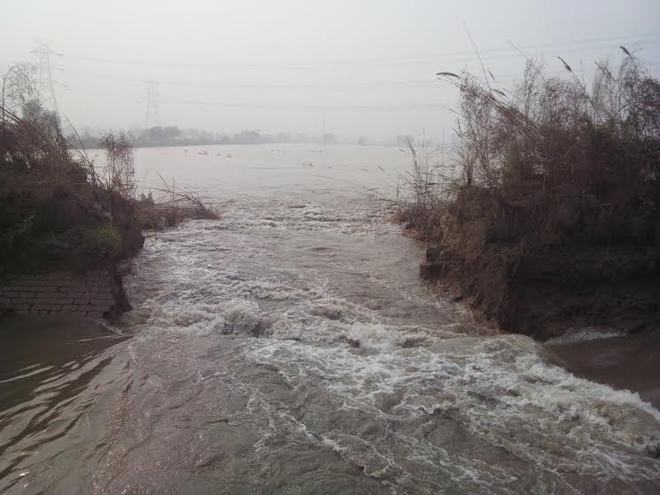 Tribune News Service
Rohtak, December 11
Crop on nearly 300 acres were submerged following a breach in the Dulhera minor canal passing through Ismaila village in the district today.
Officials of the Irrigation Department rushed to the spot and started plugging the breach.
While farmers said the breach had been caused due to the release of excessive water in the canal, the field officials of the Irrigation Department said it had occurred due to a hole in the sidewall of the canal.
The farmers said the wheat and mustard crops they had sown recently would get damaged due to stagnant water. They said they would meet the Deputy Commissioner and seek compensation for the loss.