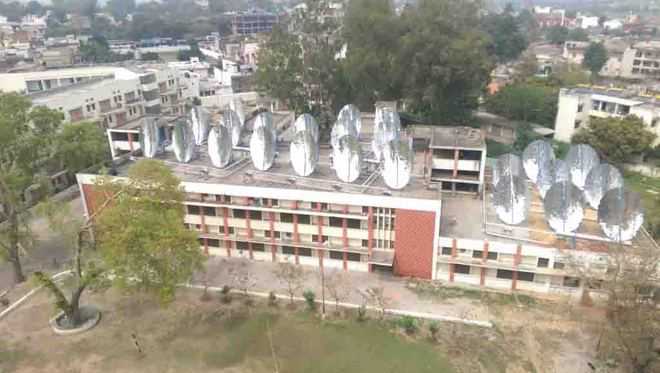 Tribune News Service
Dehradun, April 9
The Indian Institute of Technology (IIT), Roorkee, is using solar technology in the students' mess, thus saving as many as 5,000 LPG cylinders in a year.
The IIT, Roorkee, in assistance with the Union Ministry of New and Renewable Energy (MNRE), has been using solar energy for steam cooking on the campus.
All nine messes are using steam cooking for the past two years. The institute has installed rooftop concentrating solar system and the last installation was commissioned in February, 2015.
The solar steam cooking system provides three meals to about 8,000 students daily and has allowed the university to do away with the use of around 5,000 LPG cylinders in a year, thereby translating into significant cash savings of Rs 30 lakh per annum.
Dean Dr Naveen Nawani said with the introduction of the solar steam cooking process, the quality of food has improved drastically.
"It takes less time to cook vegetables and pulses and we have practically done away with the use of LPG cylinders," he said.
"Solar cooking is a beginning of the revolutionary trend and will encourage more institutions to adopt the renewable energy technology and methods to generate energy. This will not only bring down the cost of running operations but also make them more efficient and sustainable in the long run," Nawani added.