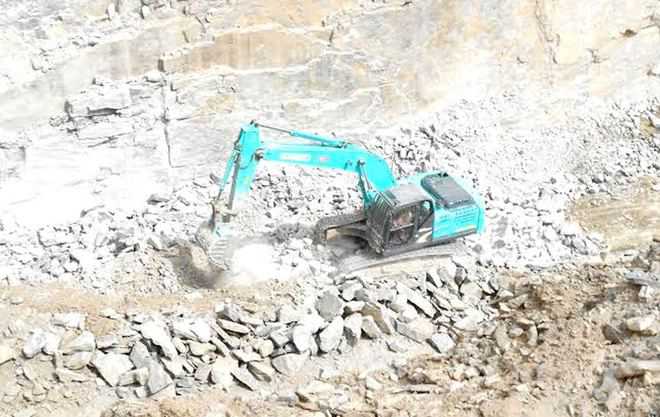 Ravinder Saini
Tribune News Service
Narnaul (M'Garh), July 7
The district administration has imposed Section 144 in villages located along Krishnawati and Dohan rivers to check illegal mining. The prohibitory order will remain in force for two months.
Deputy Commission Sanjeev Verma, said the step was taken on the basis of a report submitted by the local Mining Officer confirming illegal mining in several villages along Krishanwati and Dohan rivers in the night.
Verma said, "To curb illegal transportation of minerals in tractor-trailers, the Mining Officer, the District Development and Panchayat officer and the Block Development and Panchayat Officer have been asked to ensure strict execution of Section 144."
He maintained though the District Task Force had also been constituted to check illegal mining, the prohibitory orders would also prove helpful in discouraging the acitivity.
Sources said the order had been issued following complaints of illegal mining in Digrota, Ushmapur, Rajawaas, Khedki, Badollim Mehrampur, Jainpur, Golva, Bayal, Pachanota, Basirpur, Tehla and Munkundpur villages of the district.
Top Stories