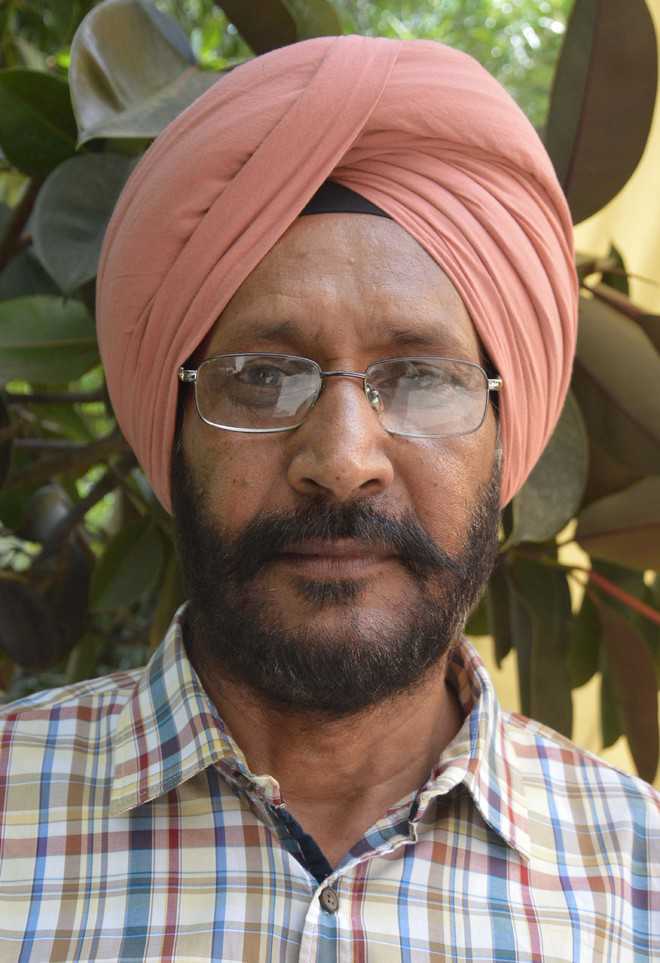 Gurvinder Singh, Charanjeet Singh Teja
Tribune News Service
Ludhiana, April 17
Sukhdev Singh Sirsa has been elected president of the Punjabi Sahit Akademi once again. He has defeated his opponent Kashmiri Lal Chawla by a huge margin. Dr Sukhdev Singh Sirsa has polled 559 votes against 104 of Kashmiri Lal Chawla. As many as six votes were cancelled.
A total of 669 votes, out of 1,700 votes, were cast. Voting started at 10 am and continued till 4 pm at Punjabi Bhawan.
Dr Anoop Singh (316 votes) won the post of senior vice-president by defeating Kuldeep Singh Bedi (310). As many as 41 votes were cancelled. Interestingly, Dr Anoop Singh campaigned in favour of his opponent. But still voters chose him.
Professor seek translation centre, bal sahit akademi in Punjab
Prof Pandit Rao Dharennavar, Assistant Professor of Sociology at Government College, Chandigarh, staged a peaceful protest outside the Punjab Bhawan. He demanded a translation centre and bal sahit akademi in Punjab.
Professor Rao said he was protesting during the elections as the akademi and the government were not doing anything to promote children's literature and translation of Punjabi literature in the state.
He said he hailed from Karnataka, and had been teaching at Chandigarh for the past 10 years. But he is disappointed to see that no efforts are being made for making children fall in love with Punjabi literature, he added.
In stark contrast, the Karnataka Government and other South Indian states invest a lot of money and make efforts for the development of children's literature, he added. "It is important for children to read literature for the proliferation of language and the culture. The reason youngsters are going astray here now is because the government and litterateurs here have not been paying attention to writing enough children's literature," he said.
While a bal sahit akademi for children doesn't even exist here, the Karnataka Government allocates Rs 5 crore for it annually.
There is no centre for translation of Punjabi literature into other languages for others to know the richness of the language, he said. He said he translated Japji Sahit, Sukhmani Sahib and Zaffarnama in the Kannad language.
Top News
Odisha government has issued helpline 06782-262286. The rail...
At least 50 people died and 350 were injured in a three-way ...
12837 Howrah-Puri Superfast Express, 12863 Howrah-Bengaluru ...
WFI chief demanded sexual favours in lieu of supplements and...
Said agitation will be intensified by holding panchayats acr...