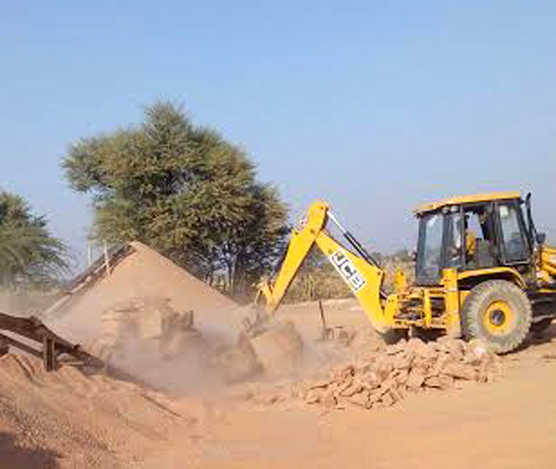 Ravinder Saini
Tribune News Service
Mahendragarh, December 30
A joint team of the mining, forest and pollution control departments today conducted an inspection in Panchnota and Musnota villages of Mahendragarh and dismantled six mineral grinding units being run in the Aravalli plantation zone.
All non-forestry activities in the Aravalli plantation zone have been banned by the Supreme Court. Sources said despite the ban, mineral grinding units were being operated in Panchnota, Musnota and Bayal villages.
The team wrote to the environment authorities seeking cancellation of licences of three other units — two in Bayal and one in Panchnota.
The units were not only grinding stones and other minerals supplied by local villagers, but were also transporting them to other places through makeshift roads, said the sources.
"Three grinding units each in Panchnota and Musnota village were removed today, as all were being operated in the Aravalli plantation zone without permission/consent from the competent authorities," said Mining Officer (MO) Bhagirath Vashistha. He said a stone crushing unit had also been dismantled in Musnota village.
He said they had also initiated an inquiry to find out the role of the villagers in assisting the mining mafia. Action would be taken against the guilty villagers, he said.
Sunder Lal, District Forest Officer, said, "Such mineral grinding and crushing units are encouraging illegal mining in the region."
He said Ajay Minerals and Jagdamba Grinding Unit in Bayal and Hariom Mineral in Panchnota village had been found functional in the zone and the environment authorities had been urged to cancel their consent / license.
Abhay Yadav, Forest Range Officer, said all three units had been operating in the zone for over a decade.
Top Stories