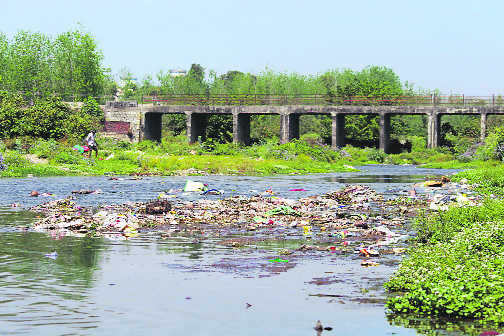 Tribune News Service
Dehradun, April 16
Society of Pollution and Environmental Conservation Scientists (SPECS) yesterday announced that the waters of the Suswa river in Dehradun were highly toxic and harmful for both human use and wildlife.
Addressing a press conference in Dehradun, SPECS secretary Dr Brij Mohan Sharma said the Suswa river of Dehradun had become highly polluted like the Bindal and Rispana rivers. It had been revealed in the latest water analysis report of the river done by SPECS.
He said SPECS volunteers had on April 2 collected water samples from the Suswa river, which was not only catering to water needs of various villages in Dehradun, but was also a key water source for wildlife in Rajaji park. "After the laboratory analysis we found that the water in the Suswa was highly toxic with particles of chromium, zinc, iron, lead, manganese, oil and grease being found in abundance in it. Such toxic water is very harmful for the soil, aquifers, human life, aquatic life, animals. Moreover, it is a big threat to wild animals of Rajaji National Park," Dr Sharma pointed out.
Dr Brijmohan Sharma said heavy metal toxicity could result in damage to the central nervous function, poor reproductive health, lower energy levels and damage to blood composition, lungs, kidneys, liver, and other vital organs.
Top News
New Delhi wants Chabahar Port under INSTC ambit
A day after expansion, CM allocates portfolios
Dubai flight halts in Karachi due to glitch, other lands in ...