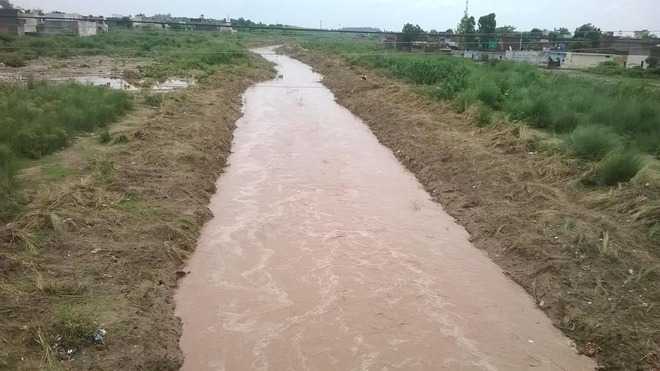 Nitish Sharma
Tribune News Service
Ambala, August 19
A 7-km stretch from Boh village to Ghasitpur will be notified to keep a check on the mushrooming of illegal colonies on the Tangri river bed.
The Irrigation Department has moved a file to the government for the notification of the river bed.
As per the information provided by the department, nearly 7-km stretch (from Boh village to Ghasitpur) and the entire width of the river bed between the 'bandh' has been included for the notification.
Tangri is a seasonal river and residents of colonies located on the river bed in Ambala Cantonment.
The colonies on the river bed are illegal, yet construction goes on without any regard to safety. Because of the illegal colonies, the river has shrunk and it poses a danger to the people residing there. More than 1,700 families reside on the river bed.
This year, the administration had put up notices in the colonies built on the river bed, asking residents to vacate their houses and shift to safer places. While the administration calls the colonies illegal, residents are miffed at the situation and claim they had been issued water and electricity connections. They also claimed they had been paying house tax. They asked why no action was taken when the colonies were being built.
The residents said the government should rehabilitate them.
While checking the arrangements made by the administration for flood control before monsoon, Cabinet Minister Anil Vij had asked the Irrigation Department to get the river bed notified, so that no further construction was done.
Prince Saini, SDO, Irrigation Department, said, "The 7-km stretch has been included for notification."
AK Raghuvanshi, XEN of the department, said, "The file has been sent and once the government issues the notification, construction of houses can be kept under check."
About the houses already constructed, the XEN said, "The notification is our first priority and further action will be taken as per the rules."