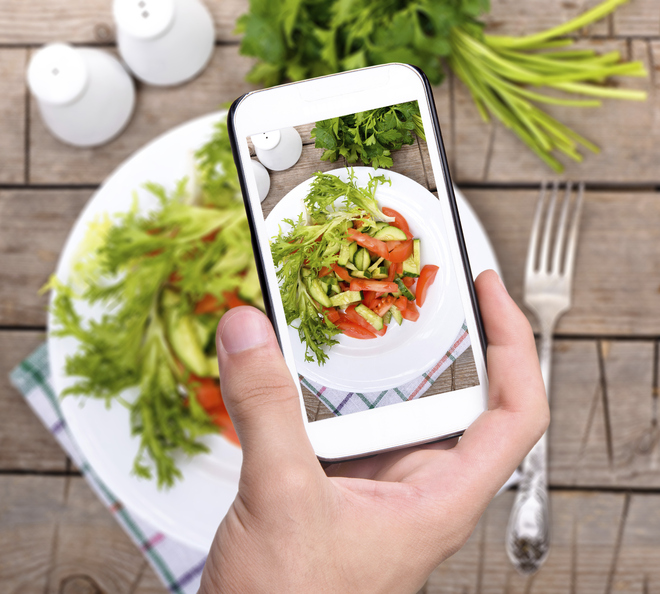 Vibha Sharma
We all have grown up witnessing Maslow's hierarchy in action even if all may not have studied it in a classroom setting. The world-renowned theory of needs and motivation places basic physiological needs of every individual at the very bottom of the pyramid — food, clothing and shelter. In fact, very rightly so, because only after the fundamental needs are fully satisfied, that one gets to think about other aspects of life — entertainment, self esteem, and eventually self actualisation. But perhaps, change affects everything, sometimes even the seemingly unquestionable facts. What if the basic physiological needs start rising up the hierarchy and offer a way to achieve 'safety', 'love and belongingness' or 'self-esteem'?
In many ways and on various fronts, food has actually progressed from being a means of surviving to an end in itself. For some, it has become a common ground to build life-long friendships and associations, it lends immense confidence and sense of achievement to many and for some it has earned a lot of recognition and respect of others. If this is not conquering higher levels of needs, then what else is?
Broader canvas
The change is visible in every stage of the whole process, from purchasing of vegetables/grocery items, cooking, to plating and serving the dish. Earlier, buying vegetables was usually among the most mundane chores around the house, but not so any more. Now food enthusiasts painstakingly look for fresh produce, unheard of herbs and condiments making mental calculations of combining flavours. Herbs like celery, buckwheat, parsley, lemon grass, pak choi, leek, rosemary, asparagus and basil are being used not just in continental-style cooking but also in Indian dishes. The variety is not limited to herbs and condiments only, newer vegetables — artichokes, broccoli, brussel sprouts, zucchini, lettuce, yellow/red bell peppers, and many more — have made an entry in the regular kitchens. These vegetables were not to be seen in the local markets a couple of decades back.
Whole activity of cooking has undergone a makeover as well. Store-bought spice mixes like garam masala, sambhar powder, chaat masaala, biryani masala and black pepper are a passé now. The new in thing is freshly ground spices and condiments for that ultimate flavour.
Anybody can cook
The process of cooking food itself has become an interesting activity thanks to the concept of open kitchens, which does not make the home cooks feel banished to one corner of the house away from the company of other members and visitor's in the house. Rather, the work area has become a place to show off with beautiful modular kitchens and attractive gadgetry giving the erstwhile lowly, dingy kitchens a modern, trendy look.
Moreover, it is no longer just the lady of the house who is assigned the job of cooking. Movie like Ratatouille and TV shows like Masterchef have led people to believe that anybody with a bit of passion for it can cook. Nothing is impossible for those who have the slightest intent to make a decent meal in the kitchen. A lot of help is available in the form of recipe books, blogs and websites, cooking apps, YouTube videos, just a click away.
Once cooking is done; serving the creativity is nothing less than an art in itself. Even little children have adopted the terminology like plating in their role-play these days. Yes, this can be considered as a side boon of shows like Masterchef Australia and many other versions of the same show, including our home-grown series.
Preparing a meal is just not to fill stomach anymore; it has become a medium of bringing laurels to many individuals. Names like Tarla Dalal, Sanjeev Kapoor, Kunal Kapoor, Vikas Khanna, Karen Anand, etc. are household names because of their superlative culinary skills. The space for good looking, delectable dishes is huge; one just needs to make one's presence felt there. Food enthusiasts keep posting their exotic dishes regularly on their websites, blogs, YouTube or share on social media sites, inspiring many others to try some of the recipes at home.
Food has opened a wonderful avenue for photographers as well and food photography is fast becoming an attractive proposition as a profession these days. Professional food photography encompasses many aspects and involves an art director, a photographer, a food stylist and a prop stylist along with an army of assistants.
Who would have thought even considering mentioning words 'food' and 'porn' in the same sentence but that is no longer impossibility. 'Food porn' is a well-recognised term now and has even found a place in some dictionaries. Wikipedia description of the word says — Food porn is a glamourised visual presentation of cooking or eating in advertisements, infomercials, blogs, cooking shows or other visual media. Foods usually boasting of a high fat and calorie content, exotic dishes that arouse a desire to eat or the glorification of food. Food porn often takes the form of food photography and styling that present food provocatively.
Seeing such enticingly beautiful display of food and alluring photographs all around, one does feel the relevance of this statement more — eating is a necessity but cooking is an art.