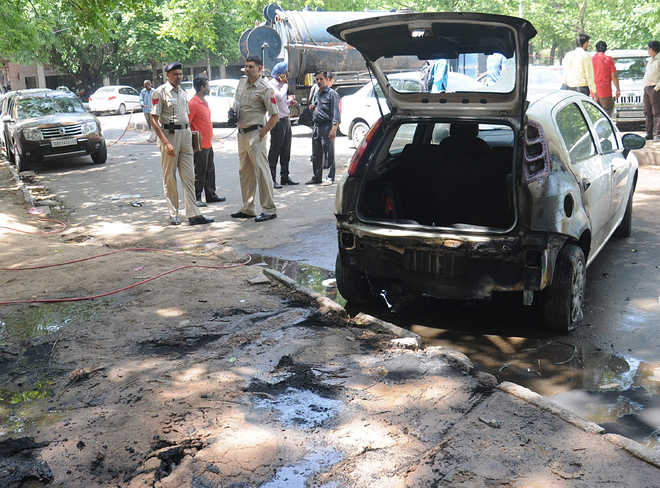 Tribune News Service
Chandigarh, May 25
Two fire incidents were reported from Sector 17 today. No loss of life was reported.
In the first incident, the Fire Department received a call at 6.36 am about a fire on the third floor of SCO 89-91 in Sector 17-D. It was a minor fire caused due to a short circuit. The entry door and some other material were damaged in the fire.
In the second incident, a car, which was parked in Sector 17-B, caught fire resulting in damage to the rear side of the vehicle. According to fire officials, the car caught fire due to a short circuit in an underground cable.
MC Joint Commissioner-cum-Chief Fire Officer Virender Chaudhary said he had sought a report on the showroom fire incident from the staff.
See another photo on page 5
Top News
The CBI has registered an FIR in connection with alleged irr...
Says CBI raid reward for good performance
Punjab ministers Harjot Bains and Chetan Jouramajra also sla...
Hails Goa for becoming the first 'Har Ghar Jal' certified st...
5 kidnappers arrested; wanted to sell the child for Rs 50,00...