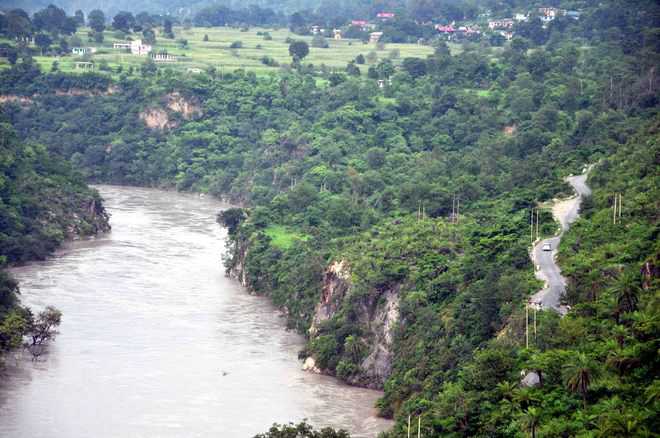 Kuldeep Chauhan
Tribune News Service
Shimla, February 7
Officials of the World Bank will evaluate the viability of Rs 1,000 crore Kol Dam lift drinking water project before giving in principal consent to fund the same. Technical teams of the World Bank and Municipal Corporation (SMC) recently held series of meetings to discuss the feasibility of the project.
The project aims at supplying additional 60 MLD water to ensure 24x7 water supply in Shimla and its adjoining areas. Earlier, the SMC had decided to launch the 24x7 water supply and sewerage rejuvenation plan in three wards of the city on a pilot basis under the Kol Dam water supply sewerage and water rejuvenation plan. After the success of the pilot project, the IPH would include all areas of the Shimla Development Plan, including Shoghi, Ghanati, Durgapur and Fagu.
Dharmender Gill, superintending engineer, SMC, said the city would get additional 60 MLD water daily from Kol Dam increasing the water supply to 105 MLD.
At present, Shimla has installed capacity of about 42-45 MLD of daily water supply from Giri, Guma, Churat, Been-Koti Bharandi and other sources. But, the SMC supplies water on alternative days as it gets about 32 MLD daily, said the SMC officials.
The IPH engineers said the Chanshal Project was put in cold storage as it involved construction of over 100-km long pipeline.