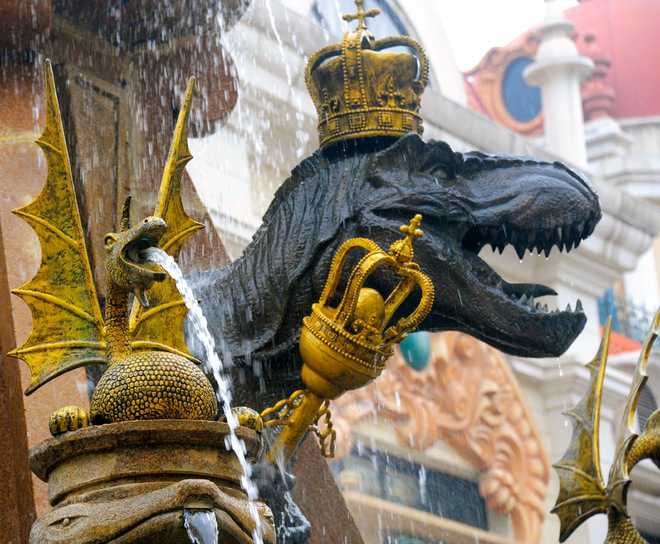 Preeti Verma Lal
The first step into Changzhou in China, and one finds yesterdays and tomorrows jumbled into a big knot. In Trina Solar's 5 sq km space, the sun races into the future. Literally. By the entrance door stands a 5 m x 1.8 m x 1 m car. This is no ordinary car. It runs on solar power; its body is topped with 565 Trina interdigitated back contact (IBC) solar cells. This solar car, which can hit the top speed of more than 100 kmph, is a solar F1 champion — it has won two FIA Alternative Energy races in Suzuka, Japan.
If Changzhou reveals world's future in the blue-bodied solar car, the past finds a royal space in the Comb Lane. Yes, a Comb Lane that dates back to 2,500 years when skilled artisans hunched hours over bamboo, wood or animal bones to exquisitely carve, cut, decorate and colour their combs. Each comb was sedulously handcrafted — a wooden comb contains 28 steps and a bi (comb with more teeth) requires 72 processes. Not only were the combs a perfect gift for the emperor, these came in handy for the Chinese men, who fashioned fringes on their forehead. To keep their bangs in check, men would carry a small pouch with a comb in it around their neck. Poet Su Shi (1036-1011) wrote one of his famous odes about a girl standing by a creek with a silver comb while In a Dream of Red Mansions, considered one of China's four great classical novels, the character Jia Baoyu bids a last farewell to his father in the very same Comb Lane.
Much before the combs brought fame to Changzhou, there lived piety. In the Tianning Temple that was erected in the Yonghui Period of the Tang Dynasty (650-655). With 13 storeys and a height of 153.79m, the temple's wooden pagoda is now the tallest pagoda and wooden structure in the world. Functioning both as a Buddhist temple and a monastery, it is known as one of the largest Zen Buddhism temples in China.
In Changzhou, the clock does not stop at BC. It winds back 24,30,00,000 years ago when the first dinosaurs appeared. The large reptiles died out around 6,60,00,000 but in China Dinosaur Park located at the Modern Tourism & Recreation Park, they roar and jump and wiggle and smile. Called the Eastern Jurassic Park, everything here is about the dinosaurs, including 'Hot dance of the dinosaur car'. The museum contains a nearly complete fossil skeleton as well as large fossils.
In the midst of dinosaurs, piety and car running on solar power in Changzhou, there lives a man named Li Enhai, a hand-pulled noodle genius who has broken the Guinness World Record four times. In his 30-year career, Li has pulled the world's longest dragon-whisker noodle, which is 133 times the height of Mount Everest; the world's thinnest noodle, 39 of which can be threaded through a needle.
Time does get tangled in Changzhou. One day, a man will slip into the Trina Solar car, rev it and steal the future from the sun today.