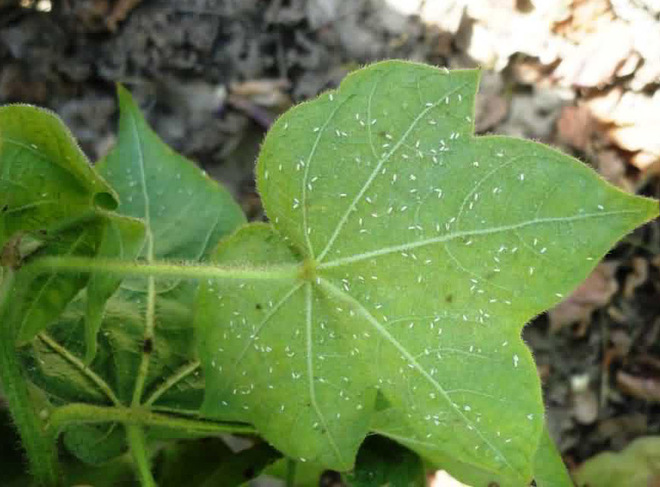 Sushil Manav
Tribune News Service
Sirsa/Fatehabad, July 28
Cotton crop in the state is under serious threat as the attack of whitefly that hit the crop after the onset of rain has assumed alarming proportions.
Unable to control the pests even after the use of insecticides, more than 10 farmers from Gorakhpur and surrounding villages of Fatehabad had to uproot their crop.
Cotton has been sown on 5.8 lakh hectares in the state, with Sirsa (1.90 lakh hectares) and Fatehabad (80,000 hectares) districts having the largest area under the crop.
Dr Dalip Monga, head of the regional centre of the Sirsa-based Central Institute for Cotton Research (CICR) said the whitefly attack had spread across the state, besides Punjab and Rajasthan.
Gurjeet Singh Mann, a progressive farmer from Kirpal Patti village of Sirsa, confirmed the attack was unprecedented in the recent years, but said the advice given by the CICR to timely spray neem oil and other insecticides would be helpful.
"The biggest problem with most farmers is that they do not take advice from the experts and rely more on pesticide dealers and arhtiyas," Mann said.
Farmers Kuldeep Singh, Phool Kumar, Balbir Singh, Dharampal, Satish, Balwant, Satya Narayan and others from Gorakhpur village claimed they had suffered losses up to Rs 10,000 each on pesticides before they uprooted the crop. They alleged the officials of the Agriculture Department had not been advicing or supporting them.
Officials at the Agriculture Department in Sirsa and Fatehabad, however, maintained they had launched an intensive campaign to educate farmers on the ways to control the attack.
"On Sunday we organised a farmers' workshop at Poharka village of Ellenabad and our field staff is visiting schools to distribute pamphlets among children," said Babu Lal, Deputy Director (Agriculture), Sirsa.
Top News
Separatist still at large | 6 FIRs, 114 arrests so far | ISI...
1 held for pulling down Tricolour in London
Unveils $75 bn plan to counter China