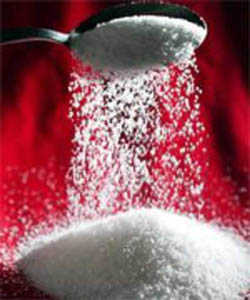 Chandigarh, May 29
Wholesale dealers of sugar in Punjab today went on a one-day strike in protest against the state government's decision to levy 11 per cent entry tax on the sweetener.
Describing the state government's move of imposing entry tax on sugar as "irrational and ill-conceived", protesting traders warned the SAD-BJP government to roll back the decision of tax, otherwise they will intensify their stir.
"All wholesalers engaged in the trade of sugar in Punjab today shut down their shops against entry tax on sugar and today was our token strike," Wholesale Sugar Dealers' Association, Punjab, Pritam Arora said today.
Traders pointed out that entry tax would lead to smuggling of sugar from neighbouring states which would further dent the state government's revenue.
"States like Himachal Pradesh and Jammu & Kashmir will not buy sugar from us as our sugar will turn costlier after levy of entry tax which will eventually hit our business," Arora said.
Punjab government, on May 20, had announced levying 11 per cent entry tax on sugar coming from other states in order to provide level playing field to local sugar mills and timely payment to cane growers.
Punjab's sugar consumption is pegged at 70-75 lakh quintals per annum, out of which about 50 lakh quintals is produced within the state while rest comes from other states.
Dealers accused the state government of benefiting private sugar mills in the state by taking an "anti-trader" move.
They claimed that after the announcement of entry tax on sugar, private millers raised prices by Rs 200 per quintal to Rs 2,900 per quintal in order to make "profit" out of tax.
Traders further said that even as there is no clarity on the issue of notification pertaining to entry tax on sugar, the department officials have allegedly started harassing traders by stopping their trucks on the pretext of checking.
Private sugar mills had been claiming that low sugar prices had hit their industry hard, seeking help from the state government to bail them out of crisis.
Every sugar mill is facing a loss of more than Rs 40 per quintal at present, an official of Punjab Cane department said.
About Rs 600 crore is yet to be cleared by sugar mills, including cooperative ones to state cane growers. PTI