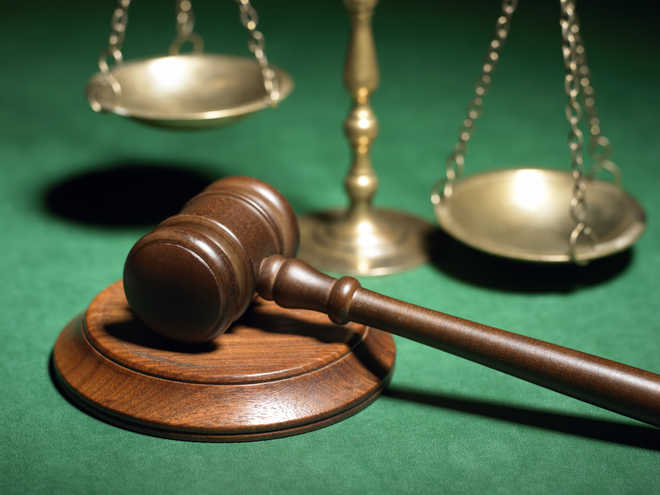 Saurabh Malik
Tribune News Service
Chandigarh, February 24
Taking suo motu cognizance of news report 'Women commuters 'violated' by highway goons' carried in these columns today, Justice Naresh Kumar Sanghi of the Punjab and Haryana High Court minced no words to say the incident required probe by the "premier investigating agency".
The Haryana Human Rights Commission has also taken suo motu notice of The Tribune report. The panel has issued notice to the Superintendent of Police, Rohtak, for March 18.
In his detailed order, Justice Sanghi categorically asserted the High Court of this state should not sit as a mere spectator. The High Court would fail in its duty, if suo motu cognizance of the news report was not taken, as the incident required probe from "premier investigating agency" of the country, the order said.
Read: Women commuters 'violated' by highway goons

The order has been sent to the Registrar-Judicial of the High Court for placing the matter before the Acting Chief Justice, Justice Shiavax Jal Vazifdar, for necessary orders to treat it as public interest litigation.
In his order, Justice Sanghi added while reading The Tribune this morning, it was shocking to find out that woman passengers were stopped on the national highway in the wee hours of Monday at Murthal in Sonepat district. They were dragged out into the nearby fields and raped.
Referring to the report, Justice Sanghi went on to observe the police, as per the news item, dismissed the incident as rumour. Justice Sanghi added the report also revealed that as many as 10 women were sexually assaulted.
The news further disclosed that the victims and their families were reportedly advised by the district officials not to report the matter to anyone for the sake of their honour.
Before parting with the order, Justice Sanghi added while taking suo motu cognizance of the news report, the Court deems it appropriate to refer the matter to the Acting Chief Justice for necessary action.
Quoting sources, the report said the commuters going towards the National Capital Region were attacked by 30-odd goons. Their vehicles set afire, most ran for shelter. Some women could not flee. They were pulled out, stripped and raped. Terrified, they lay still in the fields till they were found by men folk.
Haryana DGP Yash Pal Singhal, meanwhile, denied the incident of "gangrape" of some women travellers on the NH-1 in Sonepat district.
A high-level team comprising police officers Devender Singh and Paramjit Ahlawat conducted an inquiry on the basis of the report, but there was no evidence of any such occurrence, the DGP told the media in Hisar.
Top News
Were returning from Amarnath yatra duty
Portfolios allocated: While Nitish keeps home, Tejashwi gets...
Jammu and Kashmir Lt Governor Manoj Sinha has condemned the ...
A prime minister for six years between 1998-2004, Vajpayee d...
The men, who are non-exclusive partners living in the same h...