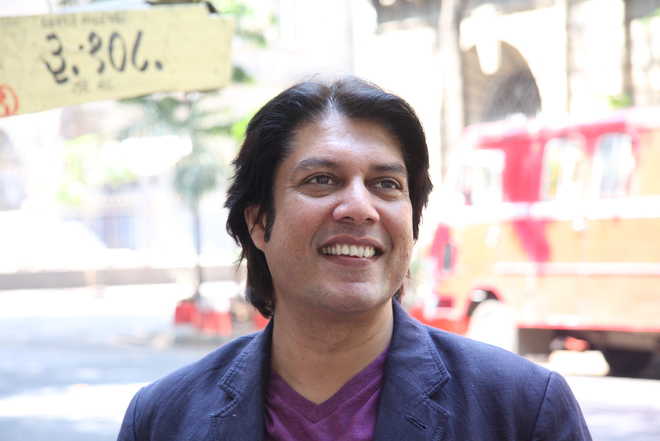 editorial@tribune.com
Piyush Jha
Sometime in the 90's, I spent over a year literally devouring videos of all the 'Parallel Cinema' of the 80s. Initially enjoying the offbeat flavour, I stuck solidly with this 'arty' film diet till it gave me indigestion. Alas, apart from a few groundbreaking films, they all seemed monotonous. I realised that most of these films were rustled up with a simple recipe. Social issues were the main course, served with a curry of characters that lived lives of quiet desperation. No achaar, no paapad, no dessert. The characters, unfortunately, were all morose, with problems similar to each other, and the bhaashan-baazi that abounded could be cut-pasted from one film to another. The cinematic presentation was so bland that watching them after a while felt like eating a bowl of the same food everyday!
How I wished these films served some excitement. I desperately wanted to be thrilled, intrigued or swept off my feet while understanding the complexities of life. In contrast, when I went to watch a masala film those days, I admired the filmmaker's desperate desire to entertain; to have the audience rolling in the aisles, to fill their hearts with a warm fuzziness and to make them reach for their handkerchiefs. I came out of these movies feeling as if I'd been taken on a trip. Sometimes the ride was enjoyable, unfortunately, at most times it was not.
The big question that sprang in my mind in those days was — why couldn't some filmmaker marry these two separate forms together? Why didn't someone make you laugh while giving you an insight into a socially relevant thought? Why couldn't a film warm the cockles of your heart while taking you into the lives of ordinary people? Why couldn't an issue-based film move you emotionally, and thrill you viscerally at the same time?
And then I went back in time to the cinema of the 50s and 60s and realised that such films did exist. There are in fact scores of examples. Do Bigha Zameen, Sujata, Bandini, Boot Polish, Do Aankhen Barah Haath, Jagriti, Jaagte Raho, Upkar, to name a few classics, were all made in the popular idiom. In fact, the most widely admired Hindi film of these times — Mother India — is nothing but an art film served with commercial salad dressing. These movies featured the biggest film stars, had popular songs and most importantly many of them were not only women-oriented, but featured women in significant leading roles. They truly served up a meal that satisfied the Indian moviegoer's entertainment-oriented palate while engaging the mind with thought-provoking themes.
Unfortunately, the 70s ushered in an era of mind-numbing entertainment-for-entertainment's-sake commercial cinema that deadened the taste-buds to such a degree that made it virtually impossible to partake and appreciate the subtle flavours of the few and far-between 'meaningful' yet entertaining cinema. This went on till the end of the century. Then came the fresh new millennium and with it a film like Munnabhai MBBS, which suddenly opened up people to an understanding that actually in India people love social-issues as long as they are sugar-coated and served with dollops of entertainment.
Yet, bigger filmmakers refused to bite the bullet. Despite Raju Hirani scoring huge hits with all his films, others seemed scared to take the plunge in that direction.
However with the grand success of Bajrangi Bhaijaan, it has been proved that other chefs too can serve and wow the audience with such films. Thankfully, now other filmmakers and most importantly, film-funders seem more than ready to cook up their own socially relevant yet entertaining stories. Hopefully, there will be other such balanced-meals available soon at the cinema because clearly the audience is hungry for more.
(Jha is a Bollywood film-maker)