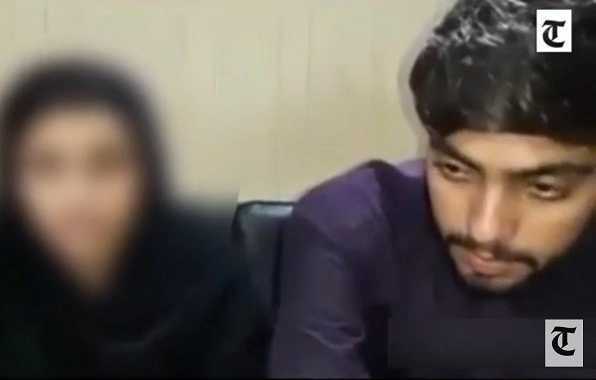 laxmi@tribune.com
Lahore, September 11
The police in Pakistan's Punjab province have quashed the FIR against a Muslim man and others for allegedly abducting a Sikh teenage girl and converting her to Islam after both families signed a written agreement, a senior official said on Wednesday.
Jagjit Kaur (19), daughter of a Sikh priest of Nankana Sahib, was allegedly abducted by Mohammad Hasaan of her locality, in August. He allegedly married her later.
"Both families have signed a written document agreeing to resolve the matter between them. Kaur's family has withdrawn all charges against Hassan and his family members and friends, thereby, the FIR against them stands quashed," a senior police officer said.
He said Hassan and a couple of his other family members have also withdrawn their protective bails in the wake of the agreement.
A video of the girl's family had gone viral on social media in which one of her family members had alleged that a group of men attacked their house and she was abducted and forcibly converted to Islam and was married Hassan, triggering concerns in Pakistan and India.
On August 29, the FIR was filed against six persons for allegedly abducting and forcibly converting Kaur to Islam. Kaur has been sent to Lahore's Darul Aman (shelter home) on a court order after she told the judge that she married Hassan with her will.
"In the agreement it has been decided that Hassan will not force Kaur to stay with him and will divorce her if she asks for it. Kaur's family has also pledged that it will not harm the girl by any means on her return to the home," the official said.
The girl is still in shelter home in Lahore as she is not "mentally prepared" at the moment to return to her parents' home in Nankana Sahib, the police official claimed. "It has also been agreed that Kaur will not see Hassan or vice a versa even if he doesn't divorce her." — PTI
Cities