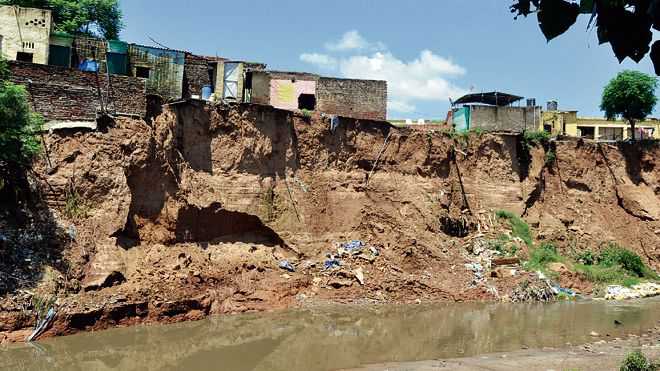 harinder@tribunemail.com
Tribune News Service
Chandigarh, August 20
A day after four houses at Faidan village were damaged due to rain, residents of the village are on the edge and have urged the UT Administration and the MC to take steps to divert the drain or make it pucca by raising a cemented wall.
Bunty, a resident of the village, said more than 150 families were living alongside the nullah. He said the drain had been continuously eroding the earth near their houses.
Earlier, it was a small drain but now it had turned into a major nullah. He said they had no choice but to live near the nullah as a majority of the villagers were poor and could not afford to shift to other places.
Om Prakash, another resident, said they had been demanding for long that the drain be made pucca, but to no avail. "Politicians make promises while seeking votes but forget these later," he added.
Officials of the UT Administration visited the area yesterday while it was raining and got houses vacated.