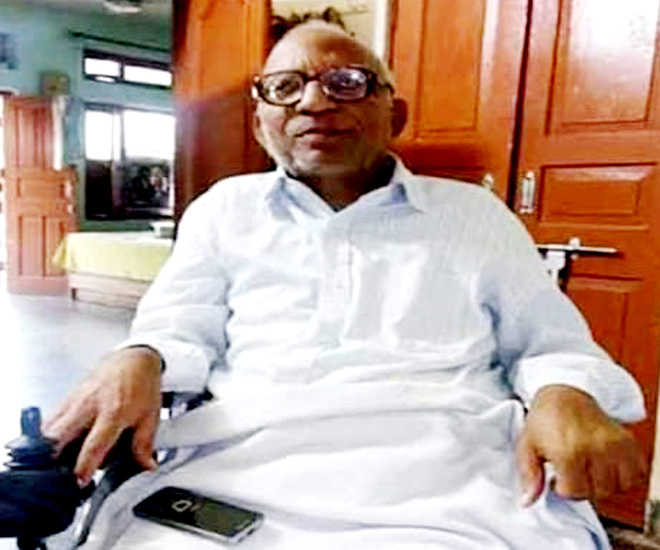 editorial@tribune.com
UNA, SEPTEMBER 10
Former Santoshgarh MLA Jai Kishan Sharma, who was also the state BJP president, died today after a prolonged illness.
The condition of the 78-year-old leader suddenly worsened and when his family members were taking him to Jalandhar, he breathed his last. The last rites of the veteran BJP leader will be performed at his ancestral Haroli village on Wednesday, said family sources.
Jai Kishan Sharma was a staunch activist of the RSS. He later opened a school in Haroli with the RSS ideology which is being run by his wife Aarti. He began his political career in 1995 as up-pradhan of Haroli Panchayat and in 1998, he won the Santoshgarh (now Haroli) seat during the Assembly elections as BJP candidate. Jai Kishan Sharma enjoyed a close proximity to then Chief Minister Prem Kumar Dhumal and from 1999 to 2003, he served as president of the state BJP.
About 11 years ago, he met with an accident, injuring his spine. Since then, he had been bed-ridden. — OC
Cities