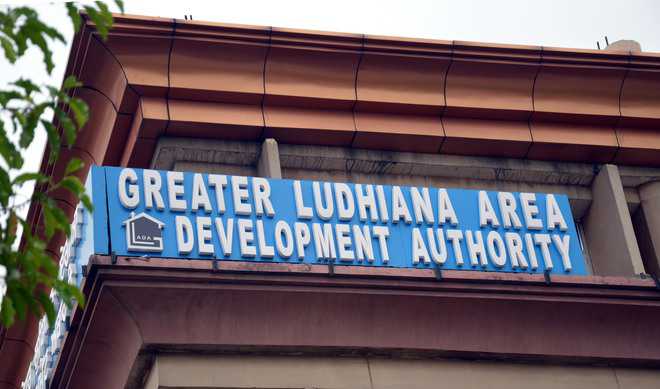 editorial@tribune.com
Kuldip Bhatia
Ludhiana, September 11
The adverse effect of the slowdown and recessionary trend, especially in the real estate sector, seem to be casting its long shadow over sale of residential and commercial properties, evident from the e-auction by the Greater Ludhiana Area Development Authority (GLADA), which concluded in the afternoon on Tuesday.
Out of 43 residential plots and commercial properties worth around Rs 50.40 crore put on the block, only two SCOs and three booths were sold for Rs 3.90 crore with a miniscule premium of 0.35 per cent over the reserve price of a little more than Rs 3.88 crore.
According to GLADA officials, three booths in Dugri Phase II with floor area of 18.98 sqmtr each were sold for Rs 1,54,068 per sqmtr against the reserve price of Rs 1,53,868 per sqmtr.
Similarly, two shop-cum-offices (SCOs) in Dhandari Kalan Phase IV measuring 137.24 sqmtr each were bought for Rs 1,10,100 and Rs 1,10,200 per sqmtr, respectively, against the reserve price of Rs 1,09,700 per sq mtr.
No competitive bids were offered for 11 residential plots of varying size in Dugri Phase I, II and Sector 39-A on Ludhiana-Chandigarh Road.
Eleven SCFs in Dugri Phase III, eight SCOs in Dhandari Kalan Phase IV and eight booths in Dugri Phase II and III also met the same fate.
Unlike in the past, this is perhaps for the first time that no bidder evinced any interest in residential plots in Dugri Phase I and II put on the block by GLADA.
On earlier occasions, even if commercial sites failed to attract much buyers, residential plots, more or less, offered for sale in GLADA colonies were sold.
Sources attribute this trend to recession, liquidity crisis and high reserve price of the plots offered for sale by GLADA because the market rate of similar properties and plots has dropped considerably due to lack of buyers.