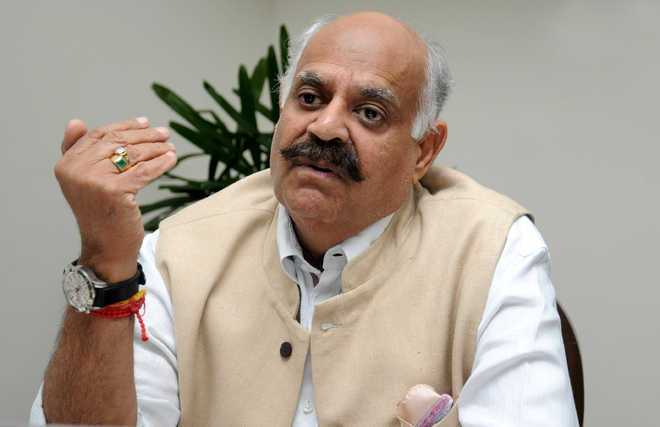 editorial@tribune.com
Chandigarh, August 7
Punjab Governor and UT Administrator VP Singh Badnore expressed profound grief over the demise of senior BJP leader and former Union Minister for External Affairs Sushma Swaraj.
In his condolence message, the Governor said in the death of Sushma Swaraj, the nation has lost an illustrious daughter, prolific orator and a distinguished leader. Terming it his personal loss, the Governor said the void created by the death of Sushma Swaraj was difficult to fill. Her contribution as the External Affairs Minister was immense and unforgettable and her committed democratic attitude and dedication to the well-being of the people would be always remembered.
Badnore said his association becomes stronger with the departed leader as she had studied in Panjab University, Chandigarh.
Tributes paid to ex-minister
Chandigarh: The BJP organised an event to pay tributes to former External Affairs Minister Sushma Swaraj at the BJP's Punjab office in Sector 37 here on Wednesday. Senior leaders of the region and party workers gathered to pay their respects to the departed leader. Addressing the people, city BJP president Sanjay Tandon said Sushma Swaraj was a simple and down to earth person. She used to meet everyone with respect and humility. Her simplicity not only impressed her friends and colleagues but also her adversaries. Organisational secretary Dinesh Kumar said: "Not only Indians but people from other countries who dealt with her also fondly remember her as an exceptional leader. She was always ready to help others". — TNS