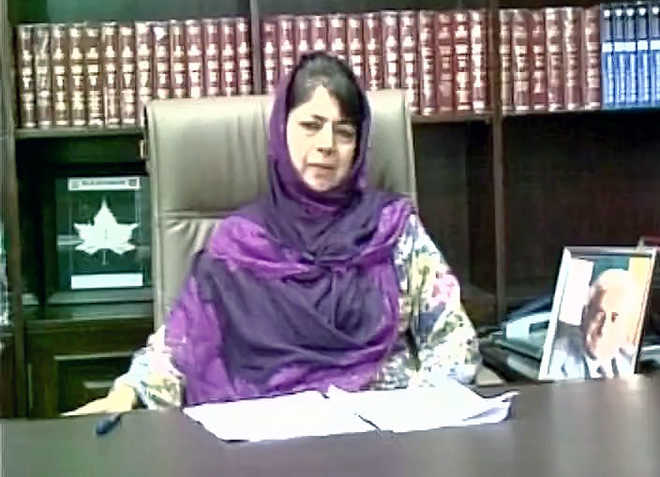 Chandigarh, February 3
Two university students, residents of Jammu and Kashmir, were allegedly beaten up by some people in Haryana's Mahendragarh, following which three accused had been arrested, police said on Saturday.
Aftab Ahmad and Amjad, students of Central University of Haryana, claimed that they were thrashed by a group of unidentified people on Friday "for no reason".
The police, however, claimed that a verbal duel took place between the complainants and two locals, after their motorcycles were involved in a minor accident.
(Follow The Tribune on Facebook; and Twitter @thetribunechd)
The locals then called more people who then allegedly beat them up, the police said,
But Ahmad said, "On Friday we went to a market in Mahendragarh. After offering prayers, when we started our bike, 15 to 20 people came and started beating us for no reason."
A police official said, "We have identified six people and three of them have been arrested."
Jammu and Kashmir Chief Minister Mehbooba Mufti has urged her Haryana counterpart Manohar Lal Khattar to ensure strict action in this case.
"Shocked and disturbed to hear reports of Kashmiri students being assaulted in Mahendragarh, Haryana. I urge the authorities to investigate and take strict action," Mufti tweeted tagging the Haryana Chief Minister. PTI