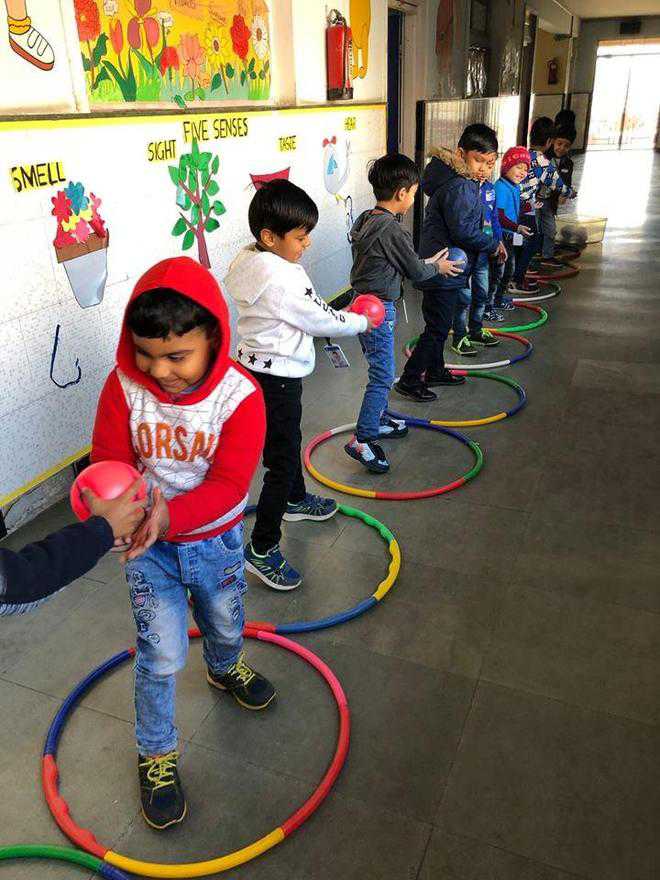 Pradeep Sharma
Tribune News Service
Chandigarh, February 17
Aiming to check malpractices in admissions, the Haryana Government has put in place a transparent admission policy for pre-nursery and nursery classes in private schools across Haryana.
Under the new policy, which has been formulated following last year's October 22 directives of the Punjab and Haryana High Court, the minimum age (as on March 31, 2019) for admission to pre-school will be 3 years. The policy will be implemented from the new academic session in April.
The policy, which is applicable to all recognised private schools by the Department of Elementary Education, categorically made it clear that the "application forms will be free of cost." The Aadhar card and bank account of the children are desirable but not mandatory for admission, stated the policy guidelines issued by PK Das, Additional Chief Secretary (School Education).
"The admission procedure in pre-school programme should not involve any evaluation of the children either written or oral," it said, adding that the number of children enrolled in each pre-school needed to be decided according to the teacher-children ratio of 1:20.
Stressing the need for the neighbourhood school concept, the policy said preference should be given to children residing within a distance of one km from the school. It also asserted that admission should not be denied to the children on the grounds of religion, caste, race, region, gender, disability and socio-economic status of the family. However, it said some quota for various categories, including employees' wards, children with disability, single parent and girl child, might be fixed.
Emphasising that "total transparency should he maintained in the admission procedure", the policy asserted that if excess applications were received in a school than the number of seats available then the children would be admitted on the basis of the draw of lots.
The policy suggested two years of pre-school education before Class I.
Fresh Guidelines
Kids living within one km radius of the school to be given preference.
Draw of lots in case the number of applications more than vacancies.
Duration of pre-school education to be three hours a day.
Admission can't be denied on basis of religion, caste, gender, disability and socio-economic status.
Top News
Says 2004-2014 was a lost decade but 2030 will be India's de...
UPI soon for all in-bound travellers, coin-vending machines:...
He said the prime minister did not answer the questions he h...
All promotional cases to be kept outside the purview of the ...
Three-member collegium also recommends appointment CJs of hi...