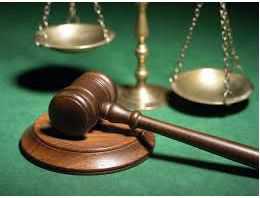 Saurabh Malik
Tribune News Service
Chandigarh, September 19
In an out-of-the-ordinary judgment, the Punjab and Haryana High Court has ruled that marriage below the age of 18 for a girl and 21 for a boy was "voidable", but there was nothing illegal about it. The ruling came as the Bench ordered the registration of a marriage of a girl with a boy under 21 years at the time of tying the knot.
When the couple vowed to live together for better or for worse in 2011, little did they realise that their nuptials would lead them to a legal hurdle. Their request for registration of marriage was declined by the Registrar of Marriages in May 2017 on the ground that the groom at the time of marriage was less than 21. At the time of seeking registration of marriage, the couple already had a son. The groom, too, had turned major and was of marriageable age.
Taking up the matter, Justice Rajiv Narain Raina asserted the Bench was of the view that the reason for declining the request for registration of marriage was not legally sustainable and deserved to be set aside.
Elaborating, Justice Raina added marriage below 18 for girl and 21 for boys was voidable at the instance of "minor party". "There is nothing illegal in getting married at the age of 18, but its consequences are governed by law". Voidable is capable of being voided. The term denotes a valid and binding contract unless avoided or declared void by a party. Void, on the other hand, is not valid or legally binding.
Referring to the facts of the case in hand, Justice Raina asserted a child had been born and now both were major. "As such there is no difficulty in antedating the marriage as the child is the legitimate offspring of the marriage which has turned valid on the boy reaching the age of 21 years".
Allowing the petition, Justice Raina ordered the setting aside of the impugned order dated May 1, 2017. The Registrar of Marriages, Sonepat, is directed to register the marriage in accordance with law, Justice Raina added. For the purpose, the Bench set a fortnight's deadline.
Delivering palm tree justice, Justice Raina added: "Since the marriage is of a substantial duration and the couple is bringing up their offspring, there is no need to inform the general public of the marriage beforehand as they have a right to privacy and to avoid any harm to them".
Justice Raina also made it clear that the petitioner-couple would furnish all the necessary documentation to the Registrar of Marriages and fulfill the other conditions prescribed under the Hindu Marriage Act, 1955