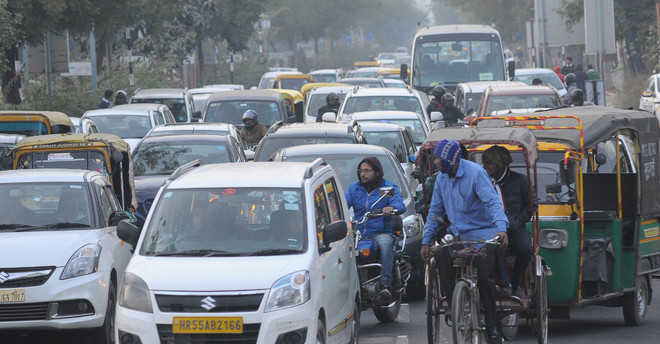 Sanjay Yadav
Gurugram, September 10
Out to make travelling in Millennium City more convenient and hassle-free, the Gurugram traffic police have recently tied up with Google Maps for the dissemination of traffic-related information in real time for public use.
Information such as planned road closures, diversions and traffic alerts will now be shared by the Gurugram traffic police through Google Maps.
Equipped with information, the traffic police will now keep the commuters better updated. It will share information like road closure for marathons with Google. This mechanism has been tested on numerous occasions recently and it was found to be working effectively. A senior traffic cop said, "At present, they inform commuters about traffic alerts through Twitter and Facebook, but with the help of Google Maps, commuters will be at ease."
"The basic idea behind this arrangement is to prompt commuters to make intelligent choices in order to make their commuting experience hassle-free. Earlier, the traffic police had to force people towards alternate routes whenever road closures occurred. But now, with people having access to information in real time, they can plan their travel effectively and choose their route judiciously," said Mohammad Akil, police commissioner.
Alternative routes
The inputs shared by the traffic police will aid Google in suggesting alternate routes in case of road closures and other related traffic issues.