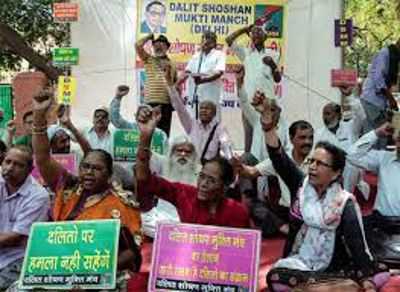 New Delhi, November 5
Members of the Dalit community from a Hisar village have approached the Supreme Court against the social boycott they have been facing for over two years due to a dispute with members of the dominant community over drawing water from a hand pump.
Terming the issue as serious, the apex court on Tuesday said it was a matter related to social boycott and atrocity and the police would have to take action.
"There are allegations about social boycott and atrocity. The police have to look into it. This is a serious matter," a Bench of Justices NV Ramana, R Subhash Reddy and BR Gavai told the counsel appearing for Haryana.
The Bench told the counsel that it had called for his presence in the case so that he could take proper instructions from the authorities concerned. The top court asked the state counsel to call a senior police officer connected with the case on November 8 and file a status report on the matter.
The Bench was hearing a petition on the issue of social boycott of members of the Dalit community in a village in Hisar district from July 2, 2017. The plea sought a direction to the CBI to take over the probe and prosecute those against whom complaints had been filed with the police, alleging that not a single person had been arrested so far. It sought a direction to Haryana to immediately put an end to the social boycott imposed since July 2, 2017, inter alia, and punish all those responsible for the social boycott by imposition of collective fine. — PTI
Top News