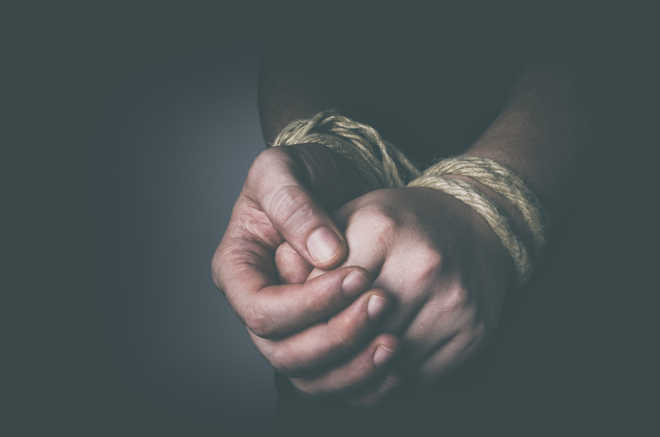 Kaithal, August 2
A resident of Haryana's Kaithal district, held hostage by a gang of human traffickers near Kuala Lumpur, has been rescued by Malaysian cops, the police said on Thursday.
The Malaysian police busted the gang which had abducted Sanjeev (27) and arrested three Pakistani nationals.
The gang had demanded a ransom of Rs 25 lakh from his family, Kaithal Superintendent of Police (SP) Astha Modi said.
Sanjeev was rescued on Saturday from a house about 150 km from the capital city of Kuala Lumpur with the intervention of the Indian High Commission in Malaysia, she said.
Sanjeev wanted to settle down in Australia and had contacted some agents in Patiala and Amritsar who promised to send him there via Thailand and Malaysia and a deal was finalised for Rs 8.5 lakh, Modi said.
The agents were paid Rs 2 lakh by Sanjeev's family and they promised to pay the rest after receiving information about his safe landing in Australia, she added.
Modi said Sanjeev left on July 19 and reached Malaysia the same day, following which the agents asked him to call his family and tell them to pay the remaining amount.
However, the Kaithal-resident sent a message to his family containing a code word, that he had decided upon with his family in advance, indicating that he was not taken to his destination, she said. His family informed the police.
The SP said the human trafficking gang used to lure youths on the pretext of sending them to Australia through Malaysia.
It would then hold the youths hostage and demand ransom from their families, she said.
Efforts are underway to nab the agents who sent Sanjeev to Malaysia, Modi said. — PTI
Top News
Union sports minister Anurag Thakur puts out a tweet to this...
Gurnam Singh Charuni and several other union leaders were ar...
Says strength of democratic institutions to figure in discus...
Forecasting agencies say the storm has been undergoing 'rapi...
The incident occurs at the Santhaldih railway crossing on Tu...