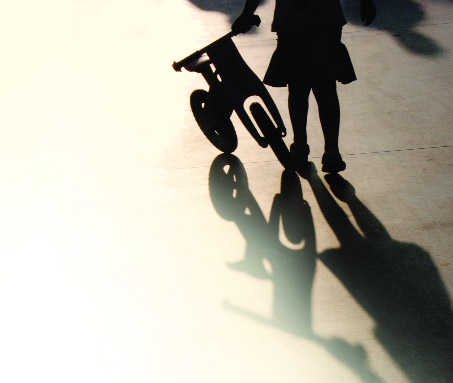 Pradeep Sharma
Tribune News Service
Chandigarh, July 26
Against the backdrop of the recent cases of alleged illegal child adoption reported from the Missionaries of Charity, a trust founded by Nobel laureate Mother Teresa, in Jharkhand, the Haryana Government has decided to conduct special inspections of 85 childcare institutions in the state.
The special inspections of the 85 institutions will also cover two children homes run by the Missionaries of Charity, the organisation which is in the eye of the storm for alleged illegal child adoption in Gurugram and Panipat.
Women and Child Development Minister Kavita Jain said based on the special inspection, a status report in compliance with Central Government's directive would be sent in due course.
She claimed that the Haryana Government had adopted a "zero tolerance" policy towards the violation of any rules and regulations in the child adoption procedure. "All procedures mandated by the Central Adoption Resource Authority (CARA) for child adoption are facilitated through the online website CARINGS," she claimed.
Rakesh Srivastava, Union Secretary for Women and Child Development, in a recent communication to the state Chief Secretaries, had directed the states to comply with the guidelines, especially provisions of the Juvenile Justice Act, 2015, about the child care institutions in letter and spirit.
"Considering the sensitivity of the matter, I would request you to issue instructions for conducting inspections of all homes run by the Missionaries of Charity and for immediate identification of other such potential institutions which could be involved in unlawful activities. Regular inspection of all institutions, as prescribed in the Act, may also be conducted," Srivastava's letter to Chief Secretary DS Dhesi said.
The states have also been asked to file status reports by July 31.
Sources said the Office of the Chief Secretary had sent the Central Government's communication to the department concerned on July 25 for compliance.
'Zero tolerance policy'
The special inspection of 84 childcare institutions will also cover two children's homes run by the Missionaries of Charity, the organisation which is in the eye of the storm for alleged illegal child adoption in Gurugram and Panipat
Women and Child Development Minister Kavita Jain said based on the special inspection, a status report in compliance with Central Government's directive would be sent in due course
She claimed the Haryana Government had adopted a 'zero tolerance' policy towards the violation of rules and regulations in the child adoption procedure