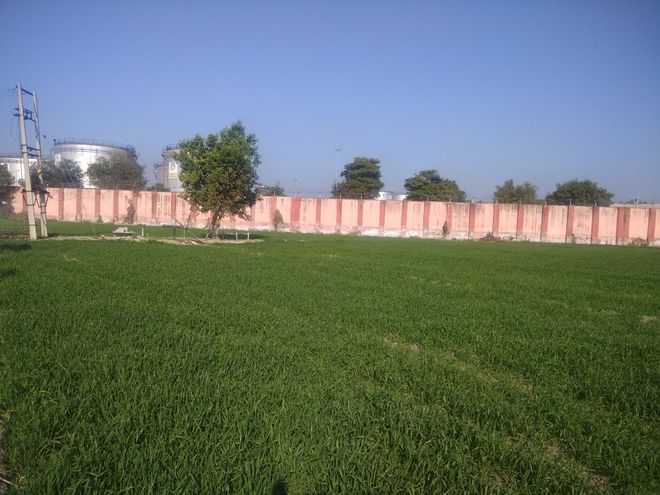 Mukesh Tandon
Tribune News Service
Panipat, December 29
The Indian Oil Corporation Limited (IOCL) will set up a second generation ethanol plant over 40 acres in Baoli village of the district. The gram panchayat of the village has passed a resolution to sell 7.43 acres of panchayat land to the IOCL on market rate for industrial use.
Union Minister of State for Petroleum and Natural Gas Dharmender Pradhan along with CM Manohar Lal Khattar had announced to set up the plant on October 10, 2016.
Deputy Commissione Chander Shekhar Khare said the state government approved the project during a meeting held in Chandigarh yesterday.
"A detailed case for transfer of panchayat land for industrial use to the IOCL has been sent to the Director, Developments and Panchayat, Panchkula, for approval today," said DC Khare.
He also said that the proposed cost of the plant would be Rs 700 crore and the proposed capacity of the plant would be 100 kilolitres of ethanol per day.
The IOCL would use 27 acres of its own land for the project. The plant would be beneficial for the farmers of Panipat, Sonipat, Karnal and Kurukshetra districts. The IOCL has proposed to procure over 2 lakh tonne paddy residue from the farmers every year, he said.
The project would help curb the pollution due to stubble burning by the farmers, the DC said.
Vikram Singh, sarpanch, Baoli village said the land which would be sold to the IOCL would generate revenue for the panchayat. It would also increase farm income and provide employment to village youth.