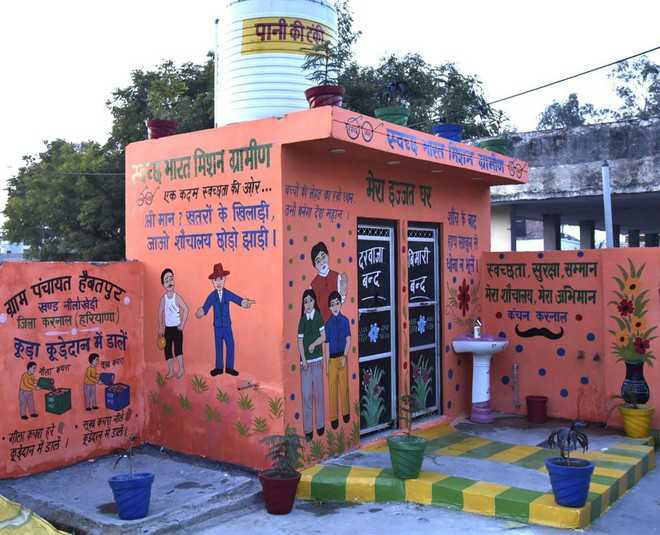 rveen Arora
Tribune News Service
Karnal, February 4
With a colourful facelift of 18,132 toilets in rural areas, Karnal district has secured first position in the state in the 'Swachh Sundar Shauchalaya' (clean beautiful toilet) contest that lasted from January 1 to 31.
This initiative was taken by the Drinking Water and Sanitation Department to mobilise households and gram panchayats to paint their toilets for promoting sustained usage, increase the sense of ownership, ensuring high quality and to improve the visibility of toilets in rural areas.
Walls of these toilets depict various motivational messages, including creating awareness about Swachh Bharat Abhiyan, different aspects of sanitation, educating people about toilet etiquette, washing of hands and urging people not to defecate or urinate in the open.
A total of 63,437 toilets were painted with murals and local art in the state.
Top News
Harried passengers take to social media to vent their ire at...
Lapid had stirred a massive controversy by terming Vivek Agn...
Final turnout to be higher as voting process continued at po...
DigiYatra will provide seamless entry and embarkation proces...
His song 'Mahakaal' removed from YouTube after 19 hours