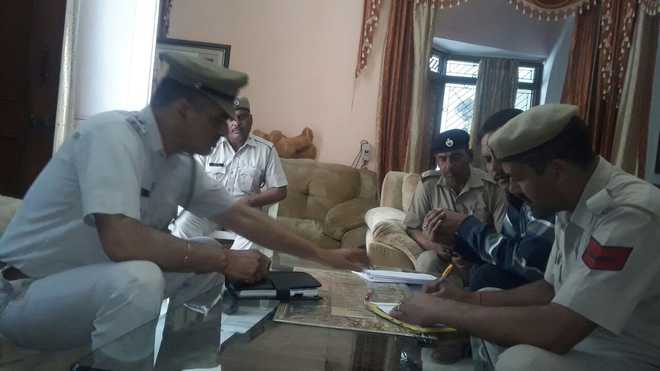 Mukesh Tandon
Tribune News Service
Panipat, March 22
Six unidentified men on Thursday struck at a textile businessman's house at Devi Murti Colony here and held the family hostage.
They fled with Rs 5 lakh in cash and jewellery worth Rs 15 lakh besides other valuables.
The miscreants entered the house around 3.30 am and assaulted the businessman and his son with sharp-edged weapons.
A police team, along with an FSL team, has reached the house and started investigation.