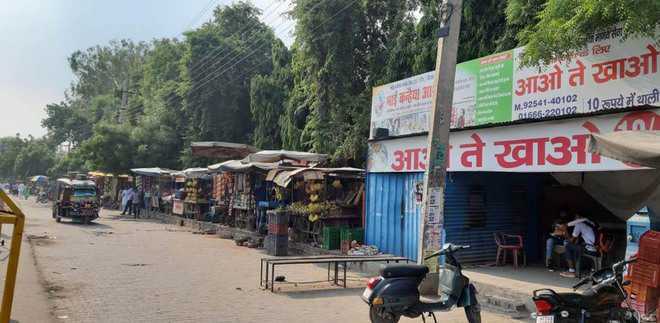 Saurabh Malik
Tribune News Service
Chandigarh, November 7
The Punjab and Haryana High Court has "regretfully taken note of the fact" that orders on removal of encroachments from protected and preserved area were passed way back in 2008. But in spite of a lapse of 11 years, concrete steps for clearing the area had not been taken.
The observation by the Bench of Chief Justice Ravi Shanker Jha and Justice Rajiv Sharma came after an Additional Advocate-General, appearing for the state of Haryana, submitted that a status report on the removal of encroachments for clearing up a total of 85.5 acres in Sirsa district would be filed within two weeks in compliance with previous order passed by the High Court.
The Bench also directed the state of Haryana to file an affidavit of the "highest officer", preferably the Chief Secretary, giving date-wise action proposed to be taken by the state for clearing up the area and the time for process completion. For the purpose of filing the affidavit, the Bench set a two-week deadline.
The Bench added it did not want to make adverse comments at this stage while making it clear that it would pass appropriate orders in this regard "after filing of the affidavit by the authorities of the State of Haryana indicating their bona fide for compliance of the provisions of the law and the orders passed by this Court".
Digging deep into the issue of preserving heritage sites, the High Court had earlier ordered excavation of history concealed under the layers of time at Ther Mound located on the south-east of Sirsa city. Stone sculptures and other relics of previous times indicate that the ancient city of Sarishika is lying in ruins under the mound.
The direction came in a suo motu or "court on its own motion" case against the then Sirsa deputy commissioner J Ganeshan after a series of stern orders were passed by the Bench. At one point of time, the Bench had observed that the proceedings emanated from directions given by the High Court on liberating ancient monuments and sites from encroachments.
"The attempts of this court to enforce its own orders seem to have run into a stiff wall of meaningless responses and hollow assurances by the officials of the state," the Bench had observed.
The Bench had added that the needful had not been done despite numerous orders expressing anguish and concern at the attitude of the respondent and attempts to enforce its orders by cajoling and warning them.