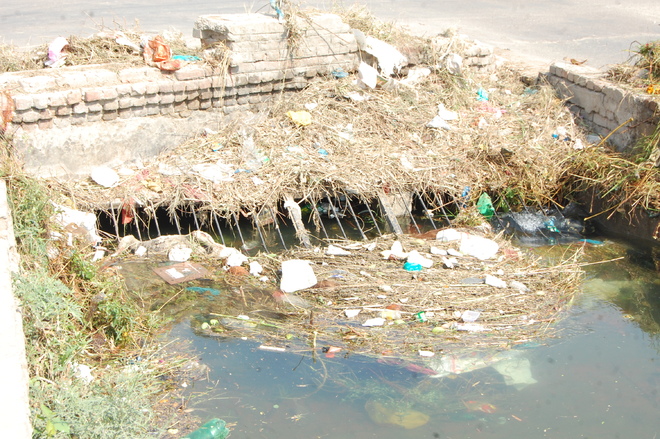 Sushil Manav
Tribune News Service
Sirsa, May 20
City residents are peeved at the poor upkeep of the major water channel that feeds several waterworks of the town for supplying drinking water.
The water channel has become a dumping place for garbage, they claimed. Nagrik Parishad, an organisation of prominent residents of the city, has demanded that the water channel be covered to save it from getting polluted further.
"The portion of the water channel from HUDA crossing to Chattargarh Patti was covered during Om Parkash Chautala's regime. That was more than 15 years back. But the portion from Dilli Pul to HUDA crossing is uncovered leading to the dumping of waste," alleged Surinder Bhatia, secretary of the parishad.
He said the parishad had been asking the authorities to cover the channel completely. He said the canal supplies water to waterworks situated near the Superintending Engineer's office of the Public Health and Engineering Department, University water works as well as the one situated in Chattargarh Patti and the pollutant also go along with the water.
"Recently, the carcass of a dog was found in the channel and it was not removed for three days," Bhatia said.
Superintending Engineer KK Verma said there was no need to raise a hue and cry over the uncovered portion of the channel. "Water is filtered and treated with chorine before it is supplied to homes," he added.
Top News
Says wants it to commit constructively to establish facts
Blinken says it is 'important for India to work with the Can...
A property confiscation notice has been affixed outside his ...
'Five Eyes' network is an intelligence alliance consisting o...
Defamation case was filed against the Congress MP for 'false...