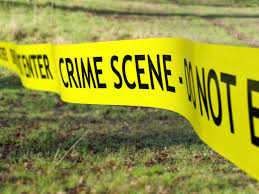 Ravinder Saini
Tribune News Service
Rewari, May 29
An assistant sub-inspector (ASI) and head constable of the Rewari police received bullet injuries in an encounter with cattle smugglers near Gandala-Majra village in Bahror district of Rajasthan on Tuesday morning. The police team managed to nab three cattle smugglers, including a most wanted who carries a reward of Rs 50,000, and seized the Tata 407 vehicle they were travelling in. The encounter lasted over three hours. Injured ASI Ranvir Singh and head constable Ravi Dutt have been admitted to hospital where their condition is stated to be out of danger.
Rewari SP Rajesh Duggal said that those arrested are wanted criminal Subba, alias Sabudin, and Shokin, alias Kala, both residents of Palla village in Nuh; and Umar, a resident of Sop village in Nuh. Their accomplice Rahul managed to escape.
"We got a tip-off around 2:40 am that a Tata 407 vehicle bearing a Rajasthan registration number carrying cattle was heading towards Dahina from Kanina town. A naka was set up at the Kanwali-Ramgarh T-point for vehicle checking. The police team signalled the Tata 407 vehicle to stop but it broke the naka and its occupants opened fire at the police," said Duggal. The accused manage to flee towards Rajasthan but the police team kept chasing them. Meanwhile, the accused pushed the cattle onto the road out of the vehicle and again opened several rounds at the police team.
The SP said that two CIA wing teams were immediately directed to assist the police team chasing the accused. The CIA team set up a naka at Gandala-Majri village in Rajasthan. "Around 6 am, the accused reached there and broke the naka and fired at the police team. ASI Ranvir Singh and head constable Ravi Dutt received gunshots. However, the criminals were apprehended near Sodavaas-Padmada village in the Nimrana police station area," said Duggal. Eight heads of cattle were recovered from the vehicle.