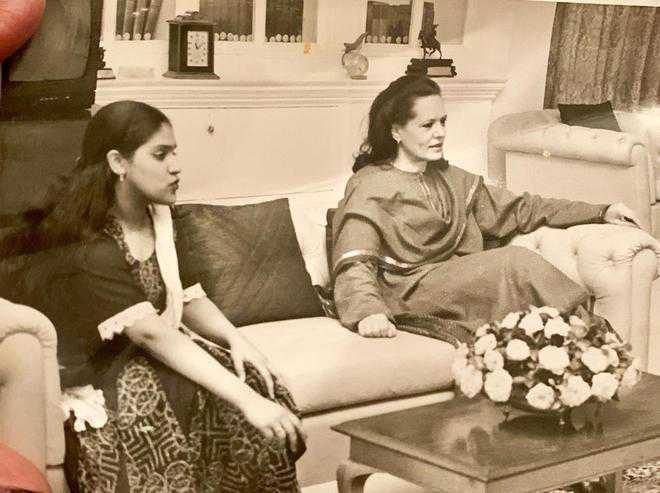 Sushil Manav
Tribune News Service
Chandigarh, October 16
Even as former state Congress president Ashok Tanwar announced support to the JJP on Wednesday, his wife Avantika Maken Tanwar said that she was born in the Congress and will remain in it till her last breath.
Avantika who has been close to Congress president Sonia Gandhi's family ever since her parents were gunned down by Sikh extremists, said that for her the Congress means Rajiv Gandhi, Sonia Gandhi, Priyanka Gandhi and Rahul Gandhi.
"I am too much disturbed by the developments. As a wife, I am with Ashok Tanwar. But at political level, I have nothing to do with his decision. Everyone knows who are the people responsible for my husband's exit from the Congress. Gandhi family is not to blame for it. I am going to vote for the Congress, but I won't campaign for anyone with my husband," Avantika said in an exclusive conversation with The Tribune.
She said her family has always believed that for us "uppar Bhagwan hai, aur neeche Rahul Gandhi" (The respect and reverence we have for God in the heavens, the same we have for Rahul Gandhi on Earth).
Avantika's bond with Gandhi family goes back to 1985 when her parents Geetanjali and Lalit Maken were gunned down by Sikh extremists outside their Kirti Nagar residence in Delhi.
Sonia Gandhi and her husband Rajiv Gandhi (who was PM then) took care of Avantika who was just six-year-old then.
Tanwar who had resigned from the primary membership of the Congress a few days back after he was replaced by Kumari Selja and his supporters were denied tickets for Assembly polls today announced his support to Dushyant Chautala.