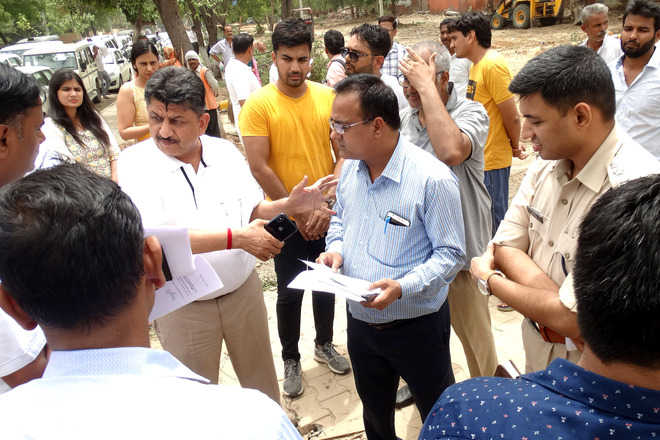 Tribune News Service
Rohtak, July 14
With a view to furthering the state government's pledge to build 'saksham Haryana', a programme aimed at facilitating the state's youth to take up skill-development courses that are most suited to them as per their acumen will be launched on the occasion of World Youth Skills Day on July 15.
The programme, developed by the Haryana Skill Development Mission (HSDM) using a digital platform based on I-Pledge, I-Plan and I-Promote components, is among various initiatives slated to be launched by Chief Minister Manohar Lal Khattar at a state-level mega employment event to be organised on the campus of Maharshi Dayanand University (MDU) in Rohtak tomorrow.
The initiative targets one lakh youngsters of Haryana and is expected to yield a
large database of students who will be connected to more than 200 training centres across the state through the HSDM.
The idea behind the exercise is to ensure that the youth choose a career based on their individual acumen and then undergo specialised training in that field so that they can do better in their course and career.
A career inventory test has been developed to discover the skills, aptitude and talents of the candidates. A report is generated at the end of each test, which maps six key personality factors and helps the candidates choose a career that is in tune with their goals and talents. The 15-minute test is accessible via computers and mobile phones.
"The HSDM will direct the youth choosing to register for the skill-development programme to the Skill Development Centre nearest to them, where they can take up the course of their choice," said an official spokesperson, maintaining that the courses offered by the centres were closely linked to the industry in order to ensure that youth get jobs on completion of the course.
Haryana was ranked number 1 in the flagship Pradhan Mantri Kaushal Vikas Yojana and number 3 for providing employability skills to youth.
Top News
The Khalistan sympathiser said if the state government had t...
'Let us not be selective,' Solicitor General said while insi...
Counting of votes will take place on May 13
Deplores attempts by Rahul Gandhi to draw parallels between ...
Petitioner sought more time from the court for producing evi...