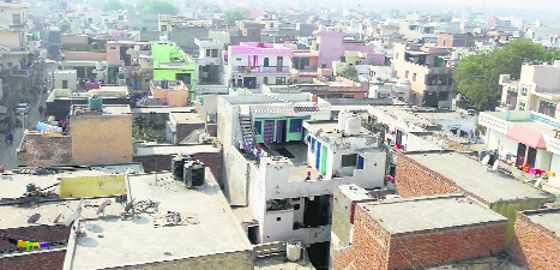 BS Malik
Land in the Kundli industrial area in Sonepat district has become costlier than the prestigious Industrial Model Township (IMT) at Manesar in Gurugram district, according to an auction of plots held recently. This is mainly because of the Kundli-Manesar-Palwal (KMP) Expressway and the Kundli-Ghaziabad-Palwal (KGP) Expressway emerging and culminating in Kundli and its close proximity to the National Capital and the National Highway passing through it.
An open bid was organised in the office of the Haryana State Industrial and Infrastructure Development Corporation (HSIIDC), Kundli, on December 27 for the auction of 23 industrial plots — 12 at Kundli, one at Manesar and 10 at Rai. A total of 57 bids were received — 35 for plots in Kundli, 20 for Rai and only two for Manesar.
The HSIIDC had fixed the floor rates of the plots as Rs 19,900 per square metre at Rai, Rs 27,600 per square metre at Kundli and Rs 22,500 per square metre at Manesar. Interestingly, the average bids for the plots in the Rai, Kundli and Manesar industrial areas were around Rs 40,000, Rs 60,000 and Rs 22,800 per square metre, respectively.
Moreover, the Kundli industrial area spread over 560 acres is also part of the Amritsar-Delhi-Kolkata Industrial Corridor. It is located on the planned Delhi-Sonepat Rapid Regional Rail Transport System and is also a destination of the Delhi Metro Extension. Kundli is surrounded by the IMT, Rai, and the proposed industrial and commercial township (Super Smart City) on 3,300 acres near Kharkhoda in Sonepat district and the IMT, Badli in Delhi. Rajiv Gandhi Education City at Rai and DCR University of Science and Technology at Murthal are also located on its outskirts. The prestigious National Institute Food Technology Entrepreneurship and Management of the Union Food Processing Ministry is also located in the Kundli industrial area.
Considering rapid growth in residential population in and around Kundli, the state government upgraded Kundli village to a municipal committee this year. And Kundli is likely to become the favourite location for industrialists. Moreover, the Delhi branch of the West Jamuna Canal and the carrier parallel channel on the western side and the Yamuna on the eastern side meet the drinking water requirements of the residents of this fast growing industrial township.
Subhash Gupta, president of the Kundli Industrial Association, says that the Kundli industrial area has gradually emerged as the preferred location of industrialists. The HSIIDC authorities should ensure that all necessary facilities such as power supply are provided to entrepreneurs.
Arun Garg, Assistant General Manager of HSIIDC Sonepat, says that the recent auction of plots is an ample proof of the preference of the industrialists to set up their units at the IMT, Kundli. "The state government is also committed to developing this area as one the leading industrial hubs of the country and accordingly infrastructure is being developed on priority," he adds.