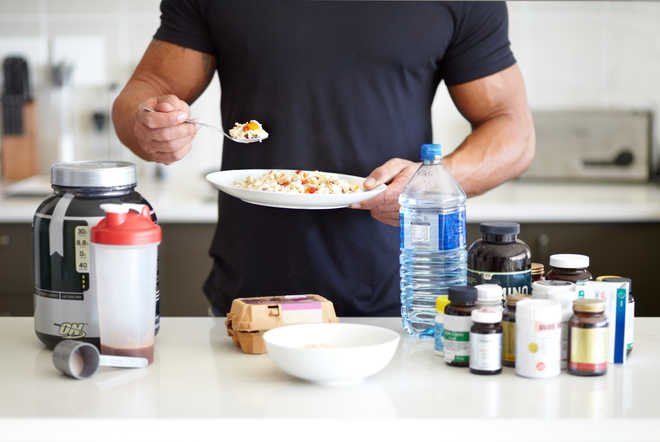 London, March 23
Some nutrients found in food may help reduce the symptoms of psychotic illness such as schizophrenia, when used in the early stages of treatment, a study claims.
Researchers, including those from the University of Manchester in the UK, examined if nutrient supplementation could provide effective 'add on' treatment for young people with psychosis.
The team brought together data from eight independent clinical trials of nutrient supplementation in 457 young people in the early stages of psychotic illness, such as schizophrenia.
Researchers found that certain nutrient supplements, used alongside standard treatment, may improve mental health in young people with psychosis more than standard treatment alone.
"Nutrient supplementation in the treatment of mental illness is something which can be surrounded by both cynicism and 'hype'," said Joseph Firth, who led the study published in the journal Early Intervention in Psychiatry.
"Certainly, there is early indication that certain nutrients may be beneficial, not to replace standard treatment, but as an 'add-on' treatment for some patients," said Firth.
One nutrient reviewed was Taurine, an amino-acid found in foods such as shellfish and turkey.
A clinical trial conducted in Melbourne, Australia in 121 young patients with psychosis found that 4 grammes of Taurine per day reduced psychotic symptoms within just 12 weeks, researchers said.
Certain antioxidant supplements, such as n-acetyl cysteine and vitamin C, may also be effective - particularly for patients with high levels of 'oxidative stress'.
Studies on omega-3 supplements showed that although these appear to improve brain health in young people with psychosis, the evidence for actually reducing psychotic symptoms is conflicting, researchers said. — PTI
Top News
Gilon also pulls up Indian social media users doubting the h...
Actor Anupam Kher condemns Nadav Lapid's controversial remar...
The raids are being conducted at the residential and other p...
The troops fire at the drone at 11.05pm on Monday after they...
Initially, the cops believe Amritpal Singh's story but when ...