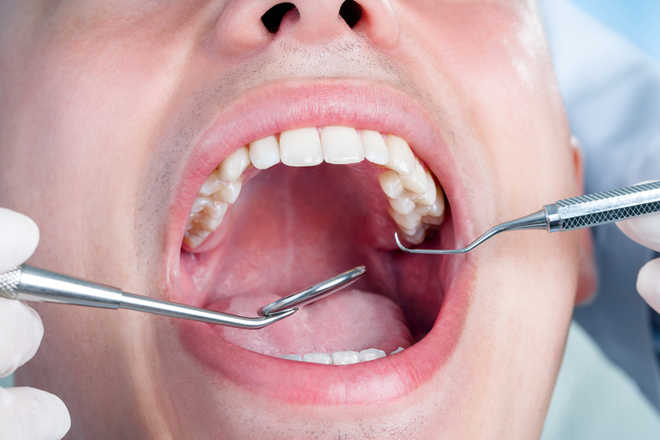 Melbourne
Being in a trusting, secure and loving relationship could boost your oral health, a new study has found.
Researchers at University of Queensland in Australia discovered a strong link between the health of a person's love life and their teeth.
"What we discovered was that those who try to avoid emotional intimacy, or are worried their partner would leave in times of need, were more likely to have negative oral health," researcher Grace Branjerdporn said. "They also have higher levels of self-reliance, distrust others and avoid seeking support."
She said people in love had more confidence in relation to their teeth, appearance and rated their teeth better.
"We were surprised how greatly the romantic relationships really did play a big part," she said.
The study involved a group of 265 people, mainly in their early 30s with healthy lifestyles, 'ABC News' reported.
"Initially we thought economic factors would have a big influence on people seeing a dentist," Branjerdporn said.
"But with the sample we had many who had private health so they could access dentists cheaply. We found that having a love life where you trust the other person and have higher self-worth leads to better dental visiting habits," she added.
The findings were published in the journal Quality of Life Research. — PTI
Top News
Turkey sits on top of major fault lines and is frequently sh...
AAP councillors protest after presiding officer says alderme...
Earlier, TMC skips opposition meeting on the issue
Two vacancies still remain there in the top court
Later, he will dedicate to the nation the HAL's helicopter f...